Child counselling
Creating/playing together in therapy – enjoying relationships
Dyadic Parent/Carer- Child Art Psychotherapy
Although working with children on their own therapeutically can be beneficial, working with the wider family - usually a child's parent/caregiver and their child - can be more effective. When working solely with a child, they might experience some benefits they are often going back home to the same family situation. The influences on a child from the wider family can be significant and if not worked with progress in therapy can be limited. There may not be obvious problems as such within a family. However, parents/carers with the best of intentions may be unknowingly contributing or making any family issues worse by how they respond to their child, for example a child's misbehaviour. This can lead to relationship problems and stress for the whole family.  
Working with parents/carers and children together can help parents/carers develop an understanding about the child's thoughts, behaviour and emotions. Parents/carers can then develop ways of working with their child which result in better behaviour, relationships, mental and emotional health for the whole family.
Example: a mother and her older daughter didn't enjoy spending time together and often ended up arguing. Working together with them not only improved their relationship but the rest of the family's relationships. Prior to joint therapeutic work there had been a split in the way family spent time together. The mother tended to spend more time with her younger daughter and father spent more time with older daughter.
Following working together with mother and her older daughter the whole family enjoyed spending time together. In addition, the mother and her older daughter now also enjoy spending time together and their relationship improved greatly. Therapy helped the mother to understand and empathise with her daughter more.
How do sessions work?
Sessions are usually a mixture of parent/carer only sessions and joint parent/carer and child sessions. The parent/carer sessions are an opportunity for them to develop their understanding of their child through having opportunity to talk about joint sessions, learn about things like children's behaviour, emotions, developing positive ways to work with the child's behaviour, planning future joint sessions, etc.
Developing a co-operative and therapeutic relationship with the parent/carer is central to work. Creating a positive and enjoyable atmosphere during the sessions is also important. Often child-led sessions can be particularly enjoyable, creative, fun and imaginative. Thse may include creative games, playful and imaginative role-play games such as tea parties or weddings, and hide and seek. These positive experiences can help relieve any stress and both carers and children can enjoy spending time together.   
Creating/playing together
The benefits of dyadic parent/carer – child art psychotherapy include:
Offering a joined –up way of working that focuses on developing the relationship between a child and a parent/carer.
Encouraging children and parents/carers to work/play together creatively.
Aims to develop bond between child and parent/carer.
Three approaches offered through this type of therapy can include:
Child-led sessions with parent/carer as the helper. 
Aim: To develop caregivers' sensitivity and understanding of their child
Working together.
Aim: To provide opportunities for creative and playful shared activities; helps understand each other's thoughts and feelings. 
Making art and storytelling together. 
Aim: To develop an understanding of events in child's life and potential impact on them.
The approach used will depend on the needs of parents/carers and child and goals of therapy.
Share this article with a friend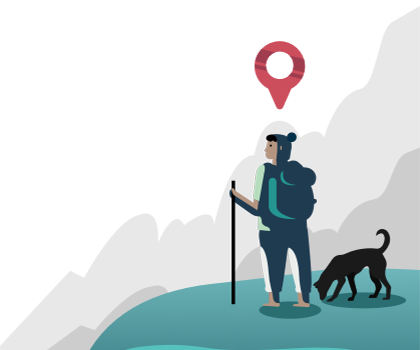 Find a therapist dealing with Child counselling