Stress
Counselling for students
College and university courses are challenging. They're meant to be.
As the demands of the course stretch and grow the students, anything lying just below the surface is likely to appear.
Student life can hold many pressures. Managing workload is a tricky skill. Many students will have lives to manage and work around outside of their studies – childcare, caring for an elderly relative, part-time jobs, managing an illness/disability.
This can cause students huge problems. Students can be witnessed struggling desperately, asking for extensions for work to be submitted, becoming quite seriously ill and in some cases having to abandon their studies.
What can be done? Obviously as counsellors, we can't cure diseases or alter a person's natural make-up, but we can help people cope, work out what is wrong or find better ways of being. Examples of areas where we can help students could be:
coping with stress

coping with anxiety

coping with the course

coping with the needs of family

emerging/re-emerging depression anxiety, mental health difficulties

coping with managing an illness

self-acceptance

identifying problems

feeling feelings

feeling feelings which have been buried for a long time

life balance.
In many universities and colleges, counselling is a free service. So it is the ideal opportunity for students to access the help that they need.
However, many students voice concerns about privacy. They are wary of files being kept on their difficulties, judgements being made or being afraid that their lecturers will know about their difficulties. Whilst these fears may be unfounded, it is important to acknowledge them and the extra anxiety that a student may then experience. In some cases, it may be wise to consider private counselling, and indeed this could always be an option for many students.
Although private counselling has the obvious disadvantage of cost, it actually has many advantages. It can provide privacy from statutory/public sector record keeping and sharing (although private counsellors may still keep their own brief records) and the relationship with the counsellor can continue long after the course has finished.
A student's time in education can be brief, maybe only a few years at best. This is a brief window of opportunity to introduce them to the benefits of talk therapy. There is, in this time, the parallel situations of a student population, open to new ideas but crucially also often extremely vulnerable and in need of support. If they access counselling now, not only do they survive their courses in a potentially healthier way, but they may also have discovered a better way of living and a method of support and growth which can span a lifetime, for themselves and their families.
Share this article with a friend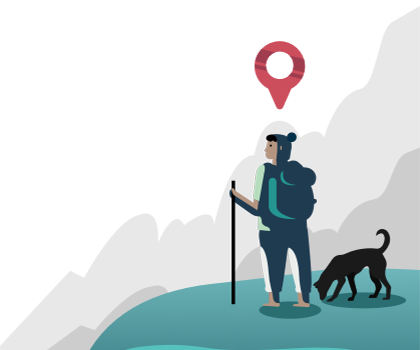 Find a therapist dealing with Stress