Counselling for personal development
Many people think that counselling is only useful when things have gone wrong in someone's life, e.g. depression, bereavement, anxiety. However, this is not the whole story. In the same way that it's healthy to go to the gym or do yoga to give us stamina and reduce stress, counselling can actually pre-empt difficulties in our mental and emotional well-being by encouraging personal growth.
Psychotherapist and writer Lynne Grodzki has identified a five stage model of personal growth:
1. survival
2. recovery
3. progress
4. pleasure
5. awareness.
The first 'survival' stage is when someone is in crisis and is not really coping. This is when the NHS in the UK usually offers medication and CBT, using a medical model. The next two stages are then seen as leading to the end of 'treatment', when the patient is functioning better and can cope better with the ups and downs of life.
The 4th stage is about functioning well and finding opportunities which are fulfilling and enjoyable, and the 5th has to do with achieving our goals and living a meaningful life, while still learning and looking for further possibilities.
In a world where humans are living longer and longer, paying attention to these 'higher' stages throughout the lifespan is important for people's well-being. This means that no one is too old to benefit from counselling as it can always help them fulfil their potential and find deeper meaning and satisfaction in life, from mid-life through to old age.
Share this article with a friend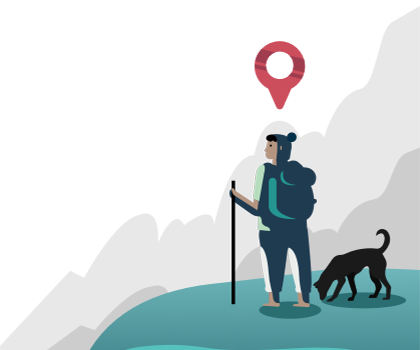 Find the right counsellor or therapist for you