Relationship problems
Coping with life transitions and their impact on relationships
Benjamin Franklin famously wrote, "in this world, nothing can be said to be certain, except death and taxes". Throughout life, we face change and change manifests itself most noticeably in how it impacts upon our closest relationships.
Change happens when we expect it and when we don't
These changes or life transitions are often the most significant milestones in our lives and the greatest undertakings we face. Changes can be something we excitedly look forward to, like deciding to get married or deciding to move in together. Conversely, they can be thrust upon us when we least expect them and be completely out with our control; like the redundancy or serious illness of our partner/spouse.
The one linking feature of all life transitions is their ability to unsettle and challenge our relationships.
Relationships and life transitions
The emotional reactions to life transitions tend not to be black or white, despite what we might anticipate or believe. A couple welcoming the arrival of their first child, for example, is expected to be a time of great joy, when an already loving relationship is strengthened and deepened.
But for many parents, it can actually place significant pressure and strain on their relationship. Post-natal depression, sleepless nights, financial burdens and a lack of time for mum and dad to spend together can damage the relationships between mum, dad and baby. 
Counselling for life transitions
Typically we will successfully work our way through these lifecycle changes with relationships remaining unharmed. Individually, as a couple or with the help of family and friends most of our difficult life transitions are successfully navigated. But in this increasingly pressured, fast-paced and stressful world it can be worthwhile to talk to a counsellor who can help to make sense of what is going on. Importantly it can also help in the process of supporting the evolution of the relationships impacted by life transitions.
Working with a relationship counsellor can help with many of the common issues faced during difficult life transitions:
Understanding the situation and what has driven the emotional response(s).
Working on techniques and strategies to handle those responses and protect relationships.
Techniques to cope with stress, anxiety and other physiological responses created by difficult life transitions.
Coping with big changes in your life
Counselling can be a great support to individuals, couples and families going through difficult periods of change and transition. Counsellors offer a non-judgemental, neutral and professional perspective on the issues you are facing.
A clearer understanding of how you are feeling can make coping with big changes in life easier. Resulting in a strengthening of the relationships many life transitions can damage.
Share this article with a friend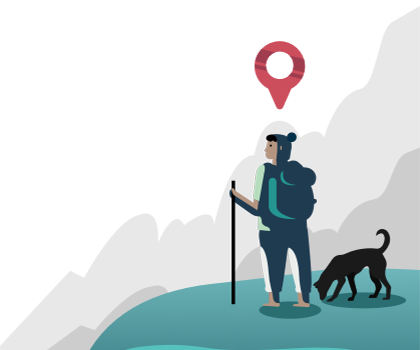 Find a therapist dealing with Relationship problems