Cognitive Behaviour Therapy (CBT)
The adage is that 'common sense' should prevail and it seems that, at least in some part, Cognitive Behavioural Therapy (CBT) has prevailed as the NHS's talking therapy of choice for dealing with common emotional and mental health issues.
Whitfield and Williams [ref 1] explain that, although different forms of intervention may be needed according to the nature and the complexity of the emotional health issues, their research demonstrated that CBT proved effective in dealing with issues such as depression, all forms of anxiety, stress, PTSD, eating disorders and distressing habits.
In the same research they then identified some of the attributes that the more effective psychological interventions tended to have the following characteristics:
A clear underlying structure and model
A  focus on the current problems as they are relevant to the client
An effective (therapeutic) relationship between therapist and client
CBT uses a clear model that explains and teaches the client that their thought (cognitive) processes results in actions (behaviours), which in turn result in outcomes, which may be positive or negative experiences. To keep it simple and clear this is often referred to and taught as the ABC model that is:
A - Activating event (something happens), which results in our;
B - Beliefs and thoughts being applied to the event and a response is given which results in;
C - Consequences, the outcomes, which for those suffering emotional distress normally report as having a 'negative' impact on their lives. 
The premise behind the ABC model is that if the client 'changes their thoughts, they change their life'. In the Human Givens form of psychotherapy (Griffin, 2003) [ref 2]), those beliefs and thoughts are expanded and describes as patterns of behaviour that, because of the way human physiology is built, become automatic patterns of response; patterns which, if having a negative impact on the client, need to be changed for the client to be emotionally healthy. 
CBT is effective in helping the client to change those patterns because it does focus in the here and now. It does not spend time on long discussions about the past or on voyages of self discovery (such matters are best explored through counselling or depth coaching), but instead focuses on what is affecting the client now. CBT will break down and deconstruct the problem, the process of which tends to lend itself to the common sense solution. 
For this reason, CBT tends to be what is termed as 'brief therapy' (and even Brief Solutions Therapy), lasting between 6 to 12 weeks (sometimes a little longer) and does not need to be weekly; sometimes the sessions can be intensive and last for a few hours, and there maybe a number of weeks between sessions for the client to undertake 'behaviour experiments' that give different responses to the activating events. Homework is a feature of CBT, which leads on to one of the reasons that CBT can be so effective so quickly - because the client needs to engage and take responsibility for their recovery (Griffin, 2003 would describe this as satisfying the human need for autonomy).
Being able to hold discussions that deconstruct issues, set homework and enable the client to challenge and be challenged on their thinking style(s) make the empathetic quality of the relationship between the client and therapist paramount to the success of CBT. The client will be made to feel cared for, interested in and supported so that the core framework of the methodology can be worked through.
Whitfield and Williams (2003) describe some of the key features of the CBT methodology and approach:
Focused on identifying key areas for change.
Challenging and supporting the client to overcome unhelpful thinking.
Helping the client change patterns of behaviours and responses.
Showing the client how to use self-help materials.
Teaching the client practical problem solving skills and assertiveness.
Encouraging healthy physical wellbeing by improving client energy level and sleep quality.
Building client coping strategies for the effective use of medication.
Generating resilience to relapse by preparing prevention and recovery strategies.
Even though CBT may not be the panacea for all emotional ills, nor the only solution to others, it is a recognised effective, efficient and practical approach that encourages autonomy and responsibility in the client and helps them to build resilience and new coping skills.
References:
Whitfield, G. & Williams, C. (2003) "The evidence base for cognitive–behavioural therapy in depression: delivery in busy clinical settings." Advances in Psychiatric Treatment (2003) 9: 21-30 doi: 10.1192/apt.9.1.21
Griffin et al (2003), "Human Givens; A new approach to emotional health and clear thinking". HG Publishing Ltd, Chalvington, Sussex, UK.
Share this article with a friend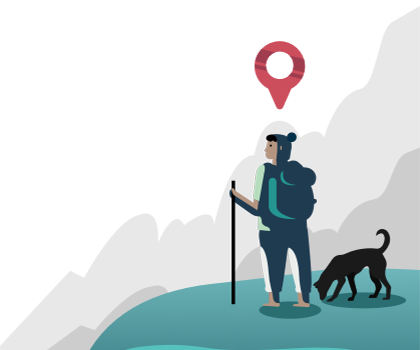 Find the right counsellor or therapist for you