Brighter times ahead
We have passed the one year anniversary of lockdown. What we thought would be three weeks of lockdown has turned out to be more than one year on and off. It's been a long slog. 
 
Lockdown has changed everything including fashion - from more slouchy leisurely styles where comfort is key (there's even an off-the-shoulder number for women who want to get their vaccine in style) to a difficulty in getting hold of products be that trainers, gym equipment or anything really.  Everything is harder to get hold of and takes longer to arrive. 
 
We've had to do our best and create our own entertainment in lockdown. I've focussed my time on learning Italian with my 'professore' Elena in Rome every Monday on Zoom. Talking of things Italian and with significance today… do you know where the word 'quarantine' comes from? Well it derives from 13th century Venice when ships were required to anchor offshore for 40 days if the plague was suspected (quarantena). Fascinating I'm sure you'll agree.  
Talking of Zoom, a ripple of laughter went around the globe thanks to Jackie Weaver Parish Council and Judge Roy at a Texas court hearing, when a lawyer turned up as a kitten. To avoid a cat-astrophy (sorry), if this ever happens to you, click the up arrow next to the stop video icon. Then select a different camera setting until you revert to normal. It should then be purr-fect!
 
For some people, lockdown has been a golden ticket providing a time of growth and richness in life. A forced pause and chance to slow down and take stock. A chance to reflect on our lives; review what's important and recalibrate.   
 
A reappraisal and a reset of our priorities and values post Covid-19 is perhaps much needed. We have questions to ask ourselves about the kind of society we wish to live in moving forwards. Women wish to 'Reclaim These Streets' after the disturbing and troubling murder of Sarah Everard and have taken to the streets to protest and voice their anger. 
Reasons to be optimistic: 
It's spring, the evenings are lighter, temperatures are rising and people's heads are going up with the daffodils.
We are edging out of lockdown – Boris has given us a roadmap to open up. We hope to be able to make plans now and get on with our lives. We really need this because whilst Zoom has been a godsend, Zoom cuddles aren't as… well cuddly. We are in need of the real thing. 
We have multiple vaccines rolling out at speed, injecting hope across the nation. This is Cameron's big society working at its best, with volunteers manning the centres and giving up their time.
There's talk of a tech boom. The adoption of digital tech in the pandemic leads us to a new era of progress. A new technological epoch is breaking through with vaccines leading the way. 
There's also speculation of us going out and spending the billions households have saved over the last year. With comparisons to the roaring 20s and making up for lost opportunities. 
This sounds hopeful. Can we however, go back to a pre-Covid world or will we forevermore live with some kind of restriction ie. A new normal? Will it be like air security pre and post 9/11? I remember a ski trip in 2001. I was on a flight to St Anton and as we came in for landing in the Alps, I sat perched between the pilots in the cockpit feeling very special and taking in the spectacular 180 views. Post 9/11, sitting in the cockpit with the pilots would be consigned to history. 
Now as we edge out of lockdown, we may wish to ask ourselves what kind of relationship do we want to have with the outside world. Do we go out like we did before? Do we work like we did before? Do we spend what we did before? Do we see people the way we did before? Or do we go forwards differently? Are there aspects of lockdown we have enjoyed that we can hold precious? We have an opportunity to reset and make changes to our lives that benefit us. 
Share this article with a friend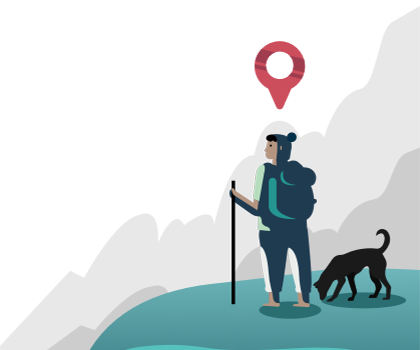 Find the right counsellor or therapist for you