Child counselling
Becoming parents
A summary of an article by Christopher Clulow (1996) entitled
"Becoming parents: What has to change for couples"

The project
This small pilot study in the USA was designed to evaluate the effectiveness of working with expectant couples in small groups with trained mental health professional staff as co-leaders. The overall goal was to help couples face the disruptive aspects of having a first child.
Having recruited the couples in 1981, the expectant parent's average expectant mother's age was 29 and fathers were 30. In a comparison couple who had not yet decided whether to have children, who were therefore childless, the women's average age was 28 and the men 29.
Twelve couples from late pregnancy until babies were 18 months old were followed. They were spoken to at regular intervals from the 7th month of pregnancy right up to the second year of parenthood.
The expectant couples had been together for an average of four years and most were married and all were living together and considered themselves to be in a long term relationship. 15% were African-American, Asian-American or Latino. 85% were Caucasian. All the men and women have completed at least grade 12 in high school. Family incomes spanned working class to upper middle class.
A key question was "what happens to marriage when partners become parents?" and therefore as a comparison, couples who had not yet decided whether to become parents were included.
Outcomes where group work was done by some:
Most participants say that group work was invaluable and unique, providing the parties with the regular safe form of talking about some of the impasses they face.
They were able to explore their frustration and distress fully.
They were better able to break patterns.
New fathers described being more psychologically involved with their babies than the fathers who did not participate in the groups.
The wives seem to feel that their husbands are working with them even though their roles are not equal.
There is less marital disenchantment between pregnancy from six months to after birth.
The level of satisfaction remained stable in the second year of parenthood.
Parents with no group experience showed an even steeper drop in marital dissatisfaction in the second year than in the first year.
Being in a group environment allowed partners to witness their own experiences, mirrored by others in the group.
The group kept both husbands and wives from slipping into more separate and traditional ways of thinking and being.
It staves off marital disenchantment.
Both men and women witnessed the others experience and views and therefore expand their views of what takes place in "normal families".
By the time their children are three years old, 15% of those parents with no group intervention has separated or divorced. All the parents in the group were still in tact. By the time the children of parents in the group are five years old, separation and divorce rate is 20% whether or not the couple were involved in the group.
Compared to the 20% divorce rate for new parents, the rates for couples who remained childless over the seven years, is 50%.
In other words, having a baby helped keep couples together, at least for a time. Being able to keep them together in a more positive state of mind for three years acted as a "booster". That booster could have been sustained had there been other services/groups to help the couples during that 5 year period, because they will have been undergoing other stresses such as a second, third or fourth child.
Working with couples about to become first-time parents and looking at the major life transition
Couples where mostly totally unprepared for the stress they began to experience in their marriage.
The period in which partners becoming parents is a particularly vulnerable time for marriage.
There was a significant impact of becoming a family on the couple's relationship and on parent's earliest relationships with their children.
It is common knowledge that parents styles of working and playing with children are essential ingredients of their child's development. 
The transition to parenthood constitutes a crisis for marriage for a significant number of parents.
Conclusions
When embarking on starting a family and a first child, the gates are open to potential stress and distress in the partner relationship.
Working on the relationship by speaking is more likely to make it easier to make adjustments to becoming a family.
Couples making a decision to have a baby with an honest discussion of their view of ideal family life and taking time to respond to each other will create a buffer against emotions that can threaten the stability of the couple after they become parents.
When baby arrives both will experience shifts in their sense of themselves as individuals and as a couple.
Couples with the skills to find ways to stay in touch with themselves as individuals and as a couple during this process, will be better able to stave off the negative effects of the vulnerability they feel.
Parents who feel understood and nurtured are able to be nurturing and responsive to their children.
When parents do not feel cared for, their children are at risk of developing behavioural problems.
In those early years as parents, it is not uncommon for their marriage to be put on the "back burner" for the first few years of parenthood.
Professionals can offer a preventative step by creating opportunities for parents to make their lives and partners and parents lives less stressful and more satisfying.
In the first year of parenthood, parent's skills and emotional resources are severely challenged.
Helping expectant parents to sort out their priorities and dreams before being overwhelmed with the care of the baby, may keep them from feeling put out with one another and encourage them to try to make their relationship more satisfying.
Experience shows that support offers potential benefits.
Share this article with a friend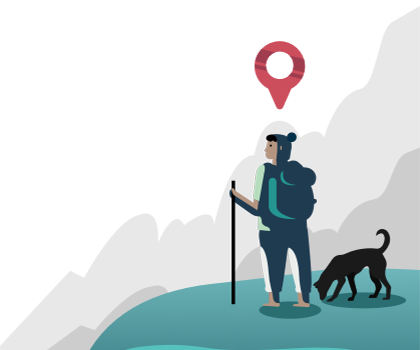 Find a therapist dealing with Child counselling