Are you in the driver or passenger seat of your own life?
As you take the journey of life you will have been faced with bumps, whether this is in relationship with yourself or others. You will have come across difference, difficulty and unpleasant emotions and challenges - this is all part of your journey.
This is when it is good to be reminded that if life was a longggggg straight road, it would be boring, so the twists and turns are needed to feel alive. What is important is learning how to navigate and drive the road of life without crashing or feeling you have to hand the driving wheel over to someone else.
This is where counselling comes in as not all what you have picked up along life's road so far is beneficial to you today. Counselling and psychotherapy is about looking at 'what's under the bonnet', 'what's in the suitcases in the boot', 'what wrong turning you took' and 'what maps may need updating'. 
Please know you have all the tools to navigate your journey within you, yet they may have accumulated a bit of rust, need a bit of servicing, be being used ineffectively for your current vehicle or you may never have been given the instruction manual for your current vehicle. What is needed is to 'pull into the services', pause, take a moment and have a refreshment break.
Counselling is like pulling into the services to get a partial or full service or MOT to find out what the advisories are to help you run more efficiently. This then helps you repair and be able to navigate your onward journey knowing, just like the services, you can pull back in at any time when you hit a bump or a re-adjustment is needed. 
Psychotherapy helps you look at the road that got you here, as you did get yourself here, and what needs to be unloaded or re-tuned. It helps you decide what passengers you want to continue to take on your journey and how you travel with them, i.e. front seat, back seat, locked in the boot or with your radio blaring full blast! 
Working together with a counsellor is like having them alongside you as a passenger, you will be firmly in the driving seat of your life. And, in couple work, you will learn to navigate together. At times this means one of you will be driving while the other will be roadmapping or relaxed next to you rather than fighting to do the same role which will make for a more harmonious journey.  
Of course, at times a flat tyre will happen, yet at these times you will know to pull over, get the tools you need out of the boot, fix the tyre to successfully get back on your journey with the least disruption possible.
So, if you identify that it seems you have left the road of life, or your relationships have, and you could do with a good service to get going again then contact a counsellor. Remember we all take our cars for servicing and MOTs so it follows that we will need assistance in our journey too as no vehicle ever travels without having work done along the way! 
You can learn more about me on my profile and contact me to start your journey today. 
Share this article with a friend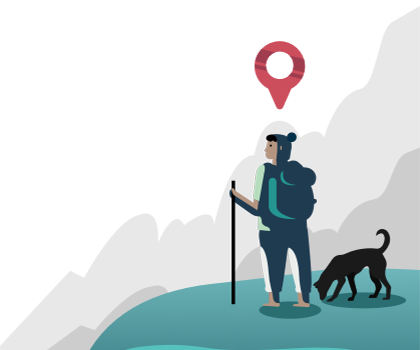 Find the right counsellor or therapist for you