Stress
5 tips for surviving a less-than-perfect Christmas
Is there a time of the year where we feel more collective pressure to have fun than Christmas? Not to mention the pressure to spend money, to meet other people's expectations, catch up with old friends and on top of all that, to be filled with festive cheer. While some people love it, typically, the season can be stressful. And this year, depending on what COVID-19 tier you're currently living in, Christmas will feel even more challenging.
I believe more people dread the holidays than we realise. This could be due to childhood trauma and difficult family dynamics, or simply because there are going through a difficult time and the stress of it all feels overwhelming. 
There are, sadly, no quick fixes to festive stress, but there are some things you can do to look after yourself. Here are five things to try if you're expecting to have a less-than-perfect Christmas. 
1. No family is 'picture perfect'
Films, TV shows, adverts… even Christmas cards portray images of the perfect family, sitting down and having a good time. Remind yourself that this is fictional and the 'picture perfect' family does not exist. In truth, more people struggle at this time of year than we realise. Try confiding in a trusted friend from outside of your family. They too may share stories of struggling at this time, and even if they don't, talking about what's on your mind can be a huge relief.
2. Decide one thing you want to do, and do it
We can feel huge amounts of pressure to get things right for other people over Christmas. Present buying, cooking, cleaning, travelling, it can feel like we're losing ourselves among our responsibilities to other people. So before the big day, decide one thing that you will do for yourself and make sure you do it. This can be something very small, like taking a 15-minute walk by yourself, watching your favourite Christmas film, stocking up on your favourite food.
No matter how tired or stressed you are, try and make time for your thing, you'll have no doubt earned it - mine is making sure I get to watch Die Hard in my pyjamas!
3. Remember, other people are responsible for their feelings
It can be hard to navigate other people's feelings, particularly when there is stress or alcohol, or late nights involved. While we want everyone to have a good time, we are not responsible for other people's feelings. If you can help someone, great, but this shouldn't be at the expense of your emotional energy. Remember, save that energy for yourself and trust others to do the same.
4. Acknowledge little victories 
When you have a good time, or your worst-case scenario doesn't happen, take a moment to acknowledge it. You can even do a 35-second mindfulness exercise: unclench your jaw, relax your shoulders and breathe in for four seconds, out for six seconds. Repeat this three times while focusing on your little victory.
5. Have an ally
Ahead of the big day, pick a friend from outside your family and ask them to be on standby, should you need to reach out. Discuss with them the best way to do this. You could arrange to talk on the phone at certain times or make sure they will have their phone near them for text message support. Stay connected to people who support you and can help get you through.
Whatever your Christmas looks like, I hope you find time to prioritise yourself, even if it's for a short time each day. Should things get too much, remember you can call the Samaritans (UK & IRE) on 116 123 for free or email them at jo@samaritans.org.
Share this article with a friend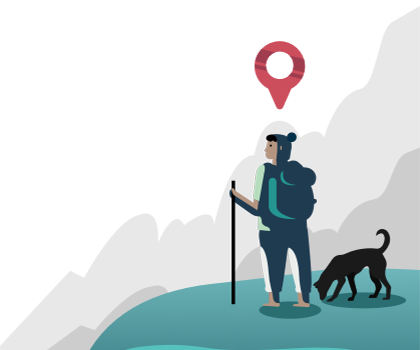 Find a therapist dealing with Stress