>

What are you worth? A money mindset workshop for counsellors
What are you worth? A money mindset workshop for counsellors
£97 (bundle offers available)
Does putting a price on providing therapeutic help make you feel uncomfortable? Do you dread chasing up late payments or enforcing your cancellation policy?
One of the biggest challenges we face as counsellors and therapists is balancing our desire to help people with our need to make a reasonable wage. Money is an emotive subject for all of us. Our upbringing, culture and demographics all play a huge part in how comfortable (or uncomfortable!) we feel about making money.
Tamara Howell and Sarah Dosanjh are teaming up to bring you a highly interactive CPD workshop to explore your relationship with money.
We will be looking at:
What money really is and why we have such complex feelings about it.
Our childhood, culture and demographics and how they affect our relationship with money.
How to make therapeutic help more accessible without lowering our income.
Fee setting, cancellations and chasing up payments.
For more information and to book, please go to thebingeeatingtherapist.com.
If you have any questions about the event, please contact Sarah at sarah@thebingeeatingtherapist.com.
There is a discount available if purchased at the same time as the 'Setting up groups in private practice' course.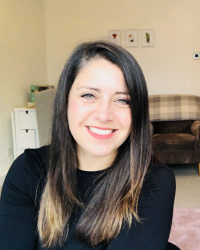 Sarah is a psychotherapist and author of the book 'I Can't Stop Eating'. She presents lively, interactive CPD workshops designed to be informative and relevant for her fellow practitioners. She currently has three therapy groups up and running and is passionate about helping therapists get groups up and running in their private practice.