>

Setting up groups in private practice
Setting up groups in private practice
11th - 18th April 2021, 9am - 12pm
£97 (bundle offers available)
Do you like the idea of running a group in your private practice, but you don't know where to start?
This course covers everything you need to know from how to find participants through to that first group session. Back by popular demand and running on Zoom over two Sunday mornings, Tamara Howell and Sarah Dosanjh combine their knowledge and experience to give you the tools and confidence needed to run your own group.
The syllabus will cover:
the benefits of offering groups
finding members using simple marketing techniques
managing risk
assessment and contracting
common ethical dilemmas
There is a free, supportive community of other therapists looking to set up groups you can join to support you all the way up to getting your group started. Many previous participants have gone on to set up their own therapy groups on topics such as online dating, low mood and one for NHS workers.
Now more than ever we need to find ways to make therapeutic help more accessible.
For more information and to book, please go to thebingeeatingtherapist.com.
If you have any questions about the event, please contact Sarah at sarah@thebingeeatingtherapist.com.
There is a discount available if purchased at the same time as 'What are you worth? A money mindset workshop for counsellors'.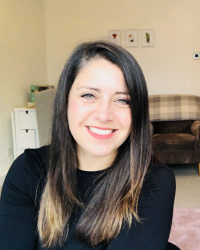 Sarah is a psychotherapist and author of the book 'I Can't Stop Eating'. She presents lively, interactive CPD workshops designed to be informative and relevant for her fellow practitioners. She currently has three therapy groups up and running and is passionate about helping therapists get groups up and running in their private practice.