What's worrying you?
Christian counselling
Christian counsellors aim to support people towards personal growth through a caring therapeutic relationship. Here, integrative and Christian counsellor, Christel Ceraline (MACC Accred, Supervisor NCIP) takes a look at the theories and techniques that Christian counsellors use, as well as what a client can expect from working with a Christian counsellor.
What is Christian counselling?
Christian counselling is a form of counselling that integrates Christian beliefs and principles with traditional techniques. It recognises the importance of addressing not only the psychological and emotional aspects of a person but also their spiritual well-being.
The goal of Christian counselling is to provide a comprehensive and holistic approach that takes into consideration the mind, soul, body and spirituality of individuals, ensuring that no aspect is forgotten or neglected in the counselling session.
What is the difference between Christian counselling and biblical counselling?
There is not much difference but, in essence, Christian counselling uses scriptural foundations without mentioning scriptures or imposing any kind of theology with psychological principles. On the other hand, biblical counselling purely relies on biblical scripture whilst still keeping in mind the well-being and mental health of the client.
---
What are the principles of Christian counselling?
Forgiveness and mindfulness are often used in sessions to help clients let go of past traumas and find relief. However, many other techniques and approaches are also used when the counsellor works integratively.
So, what theories and techniques do Christian counsellors usually use? Although there may be a level of subjectivity regarding the counsellor's personal style and approach to their practice, below is a list of theories and therapy styles that are often used. Each section includes an example of some questions a counsellor may ask their client in the context of Christian counselling.
Person-centred therapy
Person-centred is a humanistic therapy approach that is non-judgemental, providing a supportive, honest, and empathetic environment to help personal growth.
Example questions: What do you really want in life? How can you embrace the gifts and talents that God has given you to use for the good of others and yourself?
Cognitive behavioural therapy (CBT)
Cognitive behavioural therapy (CBT) focuses on changing negative thought patterns and behaviour. If you think positively, you will feel good.
In some cases, the client can have a feeling of inadequacy. A Christian counsellor would remind them that they are loved unconditionally, so there is no need to 'perform' in order to gain God's approval. This approach combined with some others can be particularly helpful when dealing with self-esteem.
Example questions: How do you think God sees you? What qualities do you know you already have inside of you? Do people know these beautiful qualities and gifts that you have? How can you let yourself shine?
Existential therapy
Existentialism is all about existence and the meaning of life. Existential therapy helps people confront anxieties in life, finding meaning in the here and now.
Example questions: What is your purpose in life? Who did God create you to be?
The purpose in a man's mind is like deep water, but a man of understanding will draw it out

Proverbs 20 verses 5
Narrative therapy
Narrative therapy is an approach that helps clients reframe their life stories by focusing on their values, strengths, faith, beliefs and goals.
Christian counsellors might integrate, if appropriate, biblical narratives to help clients understand their pasts from a Christian perspective.
Example questions: From a Christian perspective, what do you think this situation meant? How does it influence you today?
Psychodynamic therapy
A psychodynamic approach looks at how things that happened in the past (and thoughts that we're not aware of) affect the way people behave and relate to others.
Christian counsellors might integrate some spiritual perspectives, such as exploring the impact of sin, forgiveness, and redemption. They may also look from a non-judgemental viewpoint at what happened in the past and the consequences of what is happening today in the client's life on psychological functioning. Dreams can also be explored to tap into the subconscious.
Example question: From a Christian viewpoint, how does the past impact your life now?
Solution-focused therapy
Solution-focused therapy is about looking for solutions rather than dwelling on problems. It is goal-oriented while using the client's gifts, knowledge, and talents.
Christian counsellors may focus on hope. This is predominant in the Christian belief as it will encourage the client to see issues from a different perspective. Gradually, their concerns should feel less threatening. The client can be reminded that the journey is never done alone. Prayers at the end of the session can be offered if requested; this also helps the clients to leave feeling encouraged with a feeling of hope and something to look forward to.
Example questions: How do you think we could resolve this problem? In the problems that you have been through before, did you see God in it? What is your hope in this situation?
Transactional analysis (TA)
Transactional analysis focuses on analysing and understanding how people interact and communicate with each other.
The Christian counsellor will emphasise the importance of healthy relationships through honesty, forgiveness, and spiritual growth.
Example questions: How do you perceive your relationship with God, and how does it impact your relationships with others? Can you identify any unhealthy patterns of communication or behaviour that may be hindering your spiritual and emotional growth?
Attachment therapy
Attachment therapy is all about the attachment bonds between individuals. It focuses on building trust, and promoting open communication while looking at past experiences and relationships between the person and the caregiver.
Example questions: How has your understanding of God's love and grace shaped your understanding of attachment and forgiveness? Do you feel secure in most of your relationships?
All the questions written under each approach or theory are an example of what a Christian counsellor may ask you, however, every counsellor has their unique approach and may use other theories than the ones listed above.
---
What can a client expect from working with a Christian counsellor?
Christian counsellors are not all the same but generally speaking, clients should expect the following when working with a Christian counsellor:
respect and love
no judgement
prayer (only if requested)
empathy
compassion
breakthrough towards a new fresh start
---
Further support
Christel shares some book recommendations that you may find useful. It is important to clarify that not all the authors listed are mental health professionals; there are also preachers included in the list.
Relationships
Boundaries by Cloud and Townsend.
The 5 Love Languages by Gary Chapman.
The Father You've Been Waiting For by Mark Stibbe.
The Mom Factor by Cloud and Townsend.
Couples
What Makes a Man Feel Loved by Bob Barnes.
His Needs, Her Needs by Willard Harley.
Solution-focused
Now What Do I Do? by John Townsend.
Self-esteem issues
Approval Addiction by Joyce Meyer.
Practical
A Woman's Body Balanced by Nature by Dr. Janet Maccaro.

---
This page was written in August 2023 by integrative Christian counsellor and supervisor Christel Ceraline (MACC Accred, Supervisor NCIP).

Trust our content
We are a PIF TICK 'trusted information creator'. This means you can be assured that what you are reading is evidence-based, understandable, jargon-free, up-to-date and produced to the best possible standard.
All content was accurate when published.
Would you like to provide feedback on our content?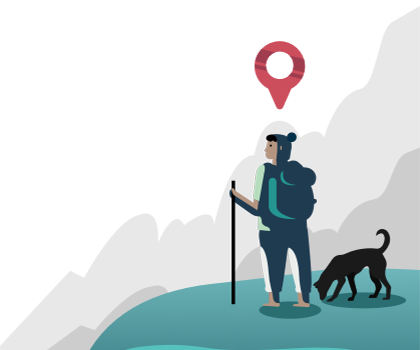 Find a Christian counsellor