What's worrying you?
Boarding school syndrome
Counselling allows a safe space for people struggling with boarding school syndrome to express feelings such as abandonment, guilt, and sadness. Here, integrative counsellor and boarding school syndrome therapist, Helen Jenkins (FdA therapeutic counselling) takes a look at the symptoms of boarding school syndrome, how counselling can help, and what clients can expect from working with a counsellor.
What is boarding school syndrome?
To define boarding school syndrome simply, it is recognised as a collection of symptoms experienced by an adult as a result of having been to boarding school as a child. We can all experience the below symptoms at times, however, ex-boarders can be particularly susceptible - to the point where it adversely affects their quality of life.
Symptoms of boarding school syndrome
Boarding school syndrome is a group of symptoms or emotional states following a person's experience of growing up in a boarding school. These include:
low mood, anxiety and/or panic attacks
obsessive-compulsive disorder (OCD)
sleep problems
addiction
difficulty connecting to and expressing emotions
perfectionist tendencies
problems with interpersonal, intimate, and parenting relationships
sexual difficulties
confusion about identity
conflicted beliefs and morals
extreme beliefs around independence and difficulty asking for help
extreme competitiveness
post-traumatic stress disorder (PTSD)
feelings of 'surviving' rather than 'living' life
low self-esteem or feeling unlovable
troubled by upsetting memories of teasing, bullying, or sexual abuse
loss of memories from childhood
physical symptoms that clinicians seem unable to explain
feelings of shame
---
How can boarding school syndrome impact mental health?
At the base of boarding school syndrome is broken attachment. Attachment is the essential link between child and caregiver for the child to develop positively in their mental health. This allows the child the ability to move forward independently and securely in their life. Boarding school often doesn't allow this basic human need.
As opposed to a family environment, boarders grow up in an institution. This means they are being brought up by caregivers who may care about them but do not love them in the way that you would expect from a family. This can adversely affect their development in various ways. For instance, they may miss out on experiencing family relationship role modelling and they may not regularly receive the nurturing of a parent or parent figure. This can be damaging to their sense of self-worth.
In addition to this, they are away from familiar or potentially comforting things and surroundings such as family, pets, and a bedroom where they can use self-expression. People who went to boarding school may also miss out on the sense of being part of their home community.
Unfortunately, as well as broken attachment, there are usually multiple layers of issues that also transpire. It is disheartening to know that bullying and abusive behaviour are still reportedly prevalent in many UK boarding schools. Being subject to bullying – and even being in a bullying environment – can lead us to maintain an anxious survival mode of 'fight or flight'. This can lead to anxiety in adulthood, especially if triggered by particular situations, smells, or sounds. This can also apply where there has been extreme bullying such as sexual abuse; ex-boarders have reported experiences of sexual violence from both peers and staff members. This can have devastating and confusing consequences in adult sexual life.
---
How counselling can help with boarding school syndrome
The therapist can help an ex-boarder client by:
Providing an environment where they know that anything is safe to talk about without fear of not being believed or causing shock to the therapist.
Keeping them safe by teaching grounding techniques, either to be used during sessions or to help when in anxious situations.
Understanding that it probably took some courage to ask for help, being patient with the pace the client needs to work at.
Empathising. For example what it might have been like, whilst being robust enough to 'hold' the space for the client to explore thoughts and feelings.
Helping ex-boarders come to terms with a range of feelings e.g. guilt at not being 'grateful' for privileged schooling, or helping the client accept that conflicting emotions can be felt at once and that is OK.
What can clients expect from working with a counsellor?
The therapist wants to hear your story. Verbalising our traumatic experiences gives them less power, and having someone listen to you who cares can be really freeing. Ex-boarders are often known to 'play down' their experiences. This is usually either because they aren't used to allowing themselves to be a priority or make a fuss, or because they simply don't realise the seriousness of what happened to them (even though they feel uneasy about it deep down.)
A therapist can help you understand that what happened to you was not OK. I have heard adult ex-boarders recount terrible stories but were only really able to acknowledge it was severe abuse when it was specifically pointed out to them. By learning about your story, the therapist can help you identify links between your history and your adult self. This can help you develop self-awareness as an adult, allowing you to make positive changes.
Since broken attachment is at the heart of boarding school syndrome, this needs to be at the foundation of the therapeutic work. Nick Duffell, expert boarding school syndrome author and tutor, likens the counsellor/client relationship to that of an auntie or uncle/niece or nephew relationship. There is a close, familial-type connection but now that the client is an adult, they must also re-parent themselves in some ways. This is something that can be both mourned and celebrated by the therapist and client together.
When a boy was never taught by his parents to shave but learnt to do it himself, the therapist might sit with their sadness at this whilst also celebrating the fact that they were able to achieve it on their own.
The therapist may also introduce inner child work as part of the counselling process. This could take the form of talking to your younger self with compassion and using a soft toy to represent that child. This can also be empty chair work, where you as the client talk to the person who hurt you as a child as if they were there sitting in the chair. This can be powerful because it can be an opportunity to release long-held feelings.
In counselling, you may explore the parts of you that you feel need to be developed, for example identifying and connecting to emotions. This might be through creative exercises, such as describing feelings in terms of shapes, smells, and textures or even attempting to paint them. It might be specific therapeutic work around developing healthier relationships and may even include couples therapy if appropriate.
It can be painful talking about and remembering difficult things from our past, so some therapy sessions might feel really hard. An experienced ex-boarder therapist will understand this, appreciating that you may never have spoken these words to anyone before. They will gently encourage you to talk but understand if and when you have reached your limit.
You are in control so you don't need to fear. If you can push through the challenging work, it can be really powerful and can open up some profoundly positive changes for you in life, such as a sense of empowerment, contentment, and improved relationships with others.
---
Further support
There are many resources available in different formats, including:
Getting 'into your body'
Ex-boarders can often be what we in the profession call, 'in their head', meaning that they can tend to 'intellectualise' situations and find it less easy to identify and express how they are feeling emotionally. It can, therefore, be beneficial to find ways of getting more 'into their body'. This will differ from person to person but it could include yoga or expressive dance. In addition, when we are anxious, the body produces excessive cortisol, which is the hormone that gives us that nervous feeling. Physical exercise can be an excellent way of ridding ourselves of this surplus, helping us to feel calmer.
Support groups and workshops
Being part of a support group can show us that we are not alone in our experiences and feelings. There are many different support groups available in the UK for ex-boarders. As males and females often report differences in their school experiences, you might prefer to attend a specific men's or women's group. Below are some recommendations you may wish to consider:
---
This page was written in August 2023 by integrative counsellor and boarding school syndrome therapist, Helen Jenkins (FdA therapeutic counselling) The page was expertly reviewed by boarding school syndrome expert, Nick Duffell.

Trust our content
We are a PIF TICK 'trusted information creator'. This means you can be assured that what you are reading is evidence-based, understandable, jargon-free, up-to-date and produced to the best possible standard.
All content was accurate when published.
Would you like to provide feedback on our content?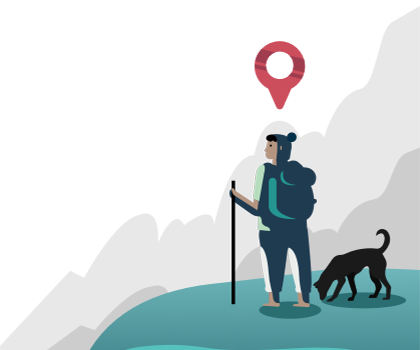 Find a counsellor dealing with boarding school syndrome