Mental health
How to take control of debt
Being on top of your finances means you are more in control of your life (and your debts), which can reduce stress and hardship. Being on top of your bank balance also improves your overall sense of well-being, helping you to achieve your goals and live a happier, more positive life as a result.
At The Money Charity, we're aware that debt is a huge and dominating issue for many people. We often get asked how we can help people understand debt, as well as what we can each do to take control of it. So, to help you, here's our advice to take back control over your debt.
Credit that works for you
In this day and age, it's almost impossible to live debt-free; most of us can't pay cash for our homes or education/training. So, if you want to achieve these things, it's likely that credit can help.
Debts, such as a student loan or mortgage, which help you achieve a very specific, positive aim, are normally the best kind of credit. Plus, they can actually help you accumulate money in the longer term, by taking advantage of rising property prices or by securing you a higher paid job after graduating/qualifying. A 'car loan' might also be considered 'good' credit, especially when the vehicle is essential for work or business.
Used wisely, this sort of credit, repaid over a long-term with relatively low monthly payments, will allow you to achieve specific aspirations whilst enabling you to keep the rest of your money free for other things. The key, of course, is everything in moderation, as even a mortgage can become a nightmare if you can't afford repayments. Don't overstretch yourself and make sure you will be able to continually make the payments – especially if interest rates rise or your income falls.
Credit that works against you
There is no particular type of credit that's an instant no-go. Depending on your circumstances and options, credit could be the right choice, particularly in emergencies.
However, credit works less in your favour when used to pay for things you could do without and can't really afford. Or when used to purchase things that quickly lose value and/or do not generate long-term income.
There's nothing wrong in buying something simply because you want it, but make sure you can afford it, and won't be paying it off long after it's out of fashion.
Make a difference
You are certainly not alone if you fear you have become trapped in a cycle of debt, but continuing to ignore the situation will only make matters worse. With some good advice, a bit of time and thought, you can get back in the driver's seat and start tackling your debt today.
It's important to note that, as everyone's situation is unique, there isn't a one-size-fits-all approach to getting out of debt. As a result, the path each person will find most useful will be tailored to their situation. It's important that you do your homework and start considering what routes there are.
Start tackling debt today
For some people, the whole issue is simply a matter of taking control of your spending by doing a realistic budget, making a commitment to only spend what you have and forming a plan to pay off debts. If you don't know where to start with this, why not try our online Budget Builder?
For others, more specialist help is needed. If making even minimum payments on debts means you are struggling to put food on the table or shoes on your kids' feet, then you really do need expert help. Free debt advice is available from StepChange and The National Debt Helpline, both can help you through the process and answer your questions.
While free services can give you good advice and get you back on your feet initially, seeing a private counsellor or psychotherapist in the long term will help you to address any mental health issues or long-lasting fears caused by your experience. You can use our advanced search tool to find a counsellor specialising in helping people with the emotional side of debt.
Whether you feel you need specialist help, or just a little self-discipline to get back on top of things, here are a few key principles that everyone should bear in mind.
Acknowledge debt may be a problem
Take a deep breath, look at your situation and be honest with yourself about difficulties your debts are causing. Don't beat yourself up, but acknowledging why debt has become a problem can help you turn things around: maybe spending too freely, a loan with T&Cs you didn't read fully, or just that life took an unexpected turn.

Hidden things seem to gain their own power and bringing them out into the open isn't easy, but it does remove some of their hold on you. Your family and friends will likely have realised something isn't quite right, and they'll probably be relieved to know it can be fixed!

Start making changes immediately
Don't put it off, start your plan today. Don't get downhearted if everything's not right immediately – we all make mistakes. Stick with it and you'll soon notice a difference.
It's an old expression but 'look after the pennies and the pounds take care of themselves' has a lot of truth. A great way to start transforming your spending habits is by embracing small, simple cutbacks here and there. Bus instead of driving? Fewer commuting coffees? Cheaper equivalents on the grocery shop? They can all add up.
It's important to celebrate not just your final goal, but along the way as you eliminate each debt. Have fun with it, as it can be amazingly satisfying to stop spending and gain control of your finances instead!
---
The Money Charity is the UK's financial capability charity. Their vision is for everyone to be on top of their money as a part of everyday life. They empower people across the UK to build the skills, knowledge, attitudes and behaviours to make the most of their money throughout their lives.
Share this article with a friend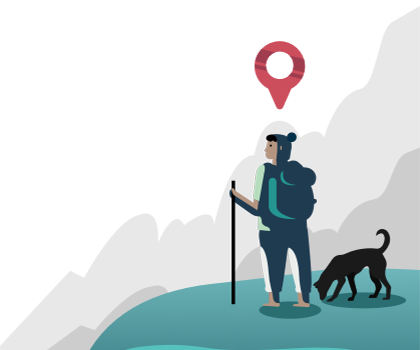 Find a therapist dealing with Mental health