What's worrying you?
Money
Whilst the 'm' word is one that many of us feel uncomfortable thinking or talking about, it is something that affects all of us in some way. With the cost of living crisis seemingly never-ending, it's no surprise that searches for financial or money therapy and counselling are on the rise.
Counsellor and psychotherapist Belinda Sidhu (MBACP) explores the connection between money and mental health, offers some tips on how to improve this relationship, and shares the benefits of working with a counsellor.
What is financial therapy?
Financial therapy or money counselling isn't just about getting your money matters in order. It involves a deeper exploration of your relationship with money.
Financial therapy is not only about reviewing your finances. It's an exploration into what drives your behaviour and attitudes towards money. Financial therapy will help you to challenge your beliefs around money and assist you in finding better ways of managing and coping with financial matters. Your counsellor may also help you to set achievable goals to work towards during and after your therapy sessions.
Whilst financial or money therapy may offer you ways to help manage your money, it is important to note you will not receive investment advice and it is not the same as speaking to a financial advisor.
---
Money and mental health
Money worries can have a huge impact on both our mental and physical health. Many people can often delay looking at their finances over 'the fear of finding out'. When it comes to money and personal finances, it is common to experience feelings of
stress
anxiety
shame
guilt
embarrassment
More than funding our basic needs and survival, many of us attach our self-esteem and even our sense of worth to money. This includes how much we have, spend, and earn. Many of us may use money as a measure of our success and frequently compare ourselves to others, whether that be friends, family, colleagues, or even those we see on social media. Financial issues can then threaten our perceived social status, in turn harming our self-esteem and worth.
Over half of those who have experienced a recent mental health problem say thinking about their finances causes them anxiety1. So, it's no surprise that when money matters arise, we may experience a fight/flight/freeze response that can come with experiencing a loss of control. For some of you, the thought of logging onto your banking app may feel daunting. This can lead to feelings of anxiety and can even invoke a physical reaction in the form of a panic attack. For others, the reverse may be true, by using money to cope or manage negative feelings and moods. Some of us may find we overspend when we're feeling low or depressed or make impulse buys, in search of that 'temporary high'.
For many of you, stress and anxiety may come hand in hand with reviewing your finances. Experiencing prolonged spells of stress, or chronic stress, can have a debilitating effect on our physical and mental health. You may experience frequent headaches, aches and pains, problems with sleep, high blood pressure or a weakened immune system.
You may find your financial matters also impact your relationships and social life. For example, if you are in a relationship with a partner who has a different view on money, this could lead to conflict, secrecy, or resentment.
However, it isn't always those with a lack of money who experience a negative effect on their mental health. For example, you may hear very wealthy individuals, lottery winners, and those in the public eye talking about the negative impact money has on their mental health. Suddenly coming into a lot of money can lead to negative lifestyle changes and a lack of trust in those around you.
Whether you consider yourself living in lack or having an abundance of money, it can have a profound impact on your mental health.
---
4 tips to help improve your relationship with money
If you're wondering what to do if you're worried about your finances, here are four tips to help you reframe your relationship with money.
Journaling
Journaling can be a great opportunity to become more aware of your feelings around money and understand any patterns that may occur. You can do this by noting down how you feel before and after you spend. This can help with understanding your triggers and may help lessen the feelings of dread.
Create a routine
Just as we create morning and bedtime routines, setting some time each week to review your finances can help to generate familiarity and understanding. Over time this can help to lessen the feelings of shame, guilt, and embarrassment.
Create a plan of action
Create a plan of action and take back control by creating a budget. If you feel stuck on where to start, there are charities and organisations such as StepChange and Money Helper who offer free budgeting advice.
Set achievable goals
Goals can come in all shapes and sizes and setting yourself something to work towards can have a positive impact on your mental, physical, and financial health. It may be helpful to use the acronym SMART which stands for setting goals that are:
Specific
Measurable
Achievable
Realistic
Timely
Another way to start is by setting yourself tiny or micro goals to develop healthy habits. Whichever way you choose to set your goals, remember to celebrate your wins, and be sure to do this in a way which does not involve money.
---
How can counselling help with money troubles?
A counsellor will hold a safe, confidential, and non-judgmental space for you to discuss your money worries and stresses. They can help you to view your finances and money worries more deeply and objectively.
A counsellor can help you to understand your relationship with money. This may include an exploration of your childhood, such as learning about how money matters showed up when you were younger and how they're now reflected in your present. This can help you get to the psychological and emotional roots of your relationship with money. In sessions, you may explore your money mindset and scripts. For example, if you grew up with the narrative that money was limited and tight, you may hold anxiety around money as an adult.
On the other hand, money may have been used to express affection in the absence of physical and emotional care and attention. If so, you may find your money scripts highlight an exaggerated importance over personal belongings and physical possessions.
By working with your counsellor to explore your money scripts and learning new healthier coping techniques, you can transform your relationship with money.
It's important to note that a counsellor is not the same as a financial advisor.
---
Further support
You may be surprised to learn just how much support is available when dealing with financial matters. It can feel incredibly isolating and lonely to live with financial and money worries, however, you are not alone. There are some incredible organisations and avenues of support available, some of which are listed below.
Check your eligibility for government benefits or grants. You may be surprised to see what you could be eligible for. One way you can check is through the charity website Turn2us.
Speak to the organisations you have a commitment with. Whether that's your energy provider, water supplier, bank, local council, or credit card company. Many organisations must provide support if you ask for it. But the only way they can do this is if you reach out.
Seek advice from charities. Several fantastic charities are providing free advice, for example, StepChange, Citizens Advice, and National Debtline.
Talk to someone. Whether that is a friend, someone you trust, or a professional. Many counsellors and therapists also offer concessionary rates or low-cost options.
---
References
1 Money and Pensions Service: https://moneyandpensionsservice.org.uk/2022/05/09/more-than-half-of-people-with-mental-health-problems-feel-anxious-when-thinking-about-money/
---
This page was written in September 2023 by counsellor and psychotherapist Belinda Sidhu (MBACP).


Trust our content
We are a PIF TICK 'trusted information creator'. This means you can be assured that what you are reading is evidence-based, understandable, jargon-free, up-to-date and produced to the best possible standard.
All content was accurate when published.
Would you like to provide feedback on our content?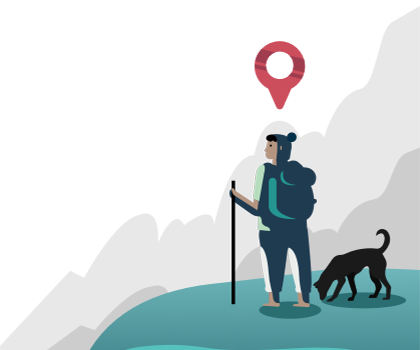 Find a counsellor dealing with financial issues