Domestic abuse
Why Christmas may be a dangerous time for victims of domestic violence
Christmas is a time that can intensify the loneliness that one may feel or has been battling with. Add to this that abusers use a tactic called isolation, which is a means to isolate the victim so that the victim becomes dependent on the abuser who is the only person they may have. The abuser tries to isolate the victim from friends and family so that these relationships can be lost, and the victim is left vulnerable and the power and control of the abuser tightens. If this support system is lost, the victim may feel more compelled to return to the abuser. Financial difficulties may also come into play. Christmas can highlight the shame of not having a loving relationship in one's life, or company and someone to share the magic with.
Abusers are opportunists, and what better time to seize an opportunity than at Christmas when loneliness can be a killer and emotions may be overwhelming for those who feel alone, unloved, unwanted, abandoned and rejected, or who may have no family and friends? This is why abusers may try to, and many times do, entice a victim to return to them around this time. When an abuser returns it's not because they wish to change, not because they miss the victim, not because they love the victim, not because they are interested in a romantic relationship, but because they want that power and control, and to prove they have this to the victim; to demonstrate that they can always be accepted back, that the victim needs them: "I have power over you". They are missing having what they see as a privilege, using the victim as a supply, that they see the privilege to treat someone badly and see how the victim has traumatically bonded to them.
Abusers are masters of manipulation and know exactly what they do. It is very tempting for the victim to return, to soothe the pain of loneliness, to have to be in denial because the truth is scary. The pull of the chains of traumatic bonding is very powerful.
The no contact rule the victim has put in place can be hard to do, as the toxicity of an abusive relationship can feel like an addiction; you know it's bad, dangerous even, but you need a fix to believe the reality is different, to numb the pain even temporarily; the addiction from the positive rewards the abuser uses and then again abuses. All these are tactics that are not separate but part of the game. Knowing that the victim will crave those "happier" days, moments and experiences, believing it means that there is a better side to the abuser, that this means they can be changed and that love will lead to this change. It's a dangerous myth and lie sold to victims by the abuser who promises to change, by messages given by society, especially to females.
It can be so tempting to go back, but an abuser becomes more dangerous after a break-up and sometimes wishes to return to gain revenge upon what they see as an act of defiance from the victim. How dare they think they can leave? That they are better than me? How dare they demand respect or see through the games, deceit, lies and techniques? The victim must be taught a lesson so they don't step out of place again. This can be what an abuser may be feeling and thinking, and highlights the danger of returning.
The more a victim stays or the more they return the tighter the grip, the harder it gets, the more dangerous it can become and the consequences can and have been fatal.
Please make sure that you have a strong support system in place around times that can make you more vulnerable. Please stay strong knowing you deserve so much more; please know that the pain of loneliness can be a killer but being with an abuser who is an empty human being can make you, in the end, feel more alone than you ever felt before. Please know that you are not alone. Please pour that energy and love unto yourself, give yourself the love that you feel you need to get from others. Please be safe, know that it's not your fault for feeling the way you do, for feeling that temptation, know that someone understands but, if you can, please don't return - one can't find happiness in the same place that has destroyed them and made them unhappy.
We all want a happy ending but many times it can and has resulted in a tragic ending, and if an abuser ever were to change, the only person who can make this happen is themselves, because they and they alone choose to, but you cannot place yourself in danger waiting for this, and even then you deserve to be free from abuse and have your time and space to heal.
Merry Christmas to all victims who have gotten out, who may be trying to, who have and may feel compelled to return and all those that may be reminded of the trauma experienced around this time. You are not alone.
Share this article with a friend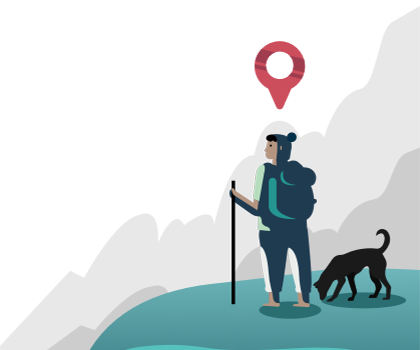 Find a therapist dealing with Domestic abuse