Who do you talk to the most?
Your partner? Your best friend? Work mate? Brother? Sister? Your kids? Your parent(s)? Social media? The answer - for all of us - is ourselves. It's called our internal dialogue and it occupies 99% of all of our conversations.
This often comes as a surprise to many people. We are not taught this. We are rarely, if ever, given permission to look inside ourselves with curiosity and interest at how we are responding to the world around us. It is the conversations we have with ourselves that govern how we feel and think. You've been talking to yourself all of your life - even before you had words. Even as a small baby you were responding to your environment purely with feelings – the conversation had begun and it has continued ever since.
As we develop and grow our inner conversations grow increasingly sophisticated and familiar as our identity and sense of self develops. These familiar conversations, composed of our thoughts and feelings, don't always feel good. We learn to respond in familiar ways to the world around us. We tell ourselves we are bad when certain things happen.
Counselling and psychotherapy can help you develop your awareness of the conversations you have with yourself; your relationship with yourself; the familiar thoughts and feelings you experience within yourself.
Nobody can make you feel bad. Bad things happen to all of us sometimes - but it is the resulting conversation you have inside yourself, how you manage your thoughts and feelings, that decides how you feel in response to bad events.
Psycho-therapeutic counselling can help and encourage a clearer understanding and awareness of what happens within you. Higher awareness leads to choice - once we have awareness of what happens inside us we can begin to influence the moment-to-moment thoughts, feelings and actions which shape our experience.
Share this article with a friend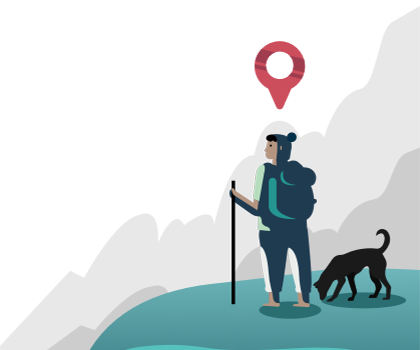 Find the right counsellor or therapist for you