What's the difference between cognitive behaviour therapy (CBT), counselling and psychotherapy?
When you come to choosing a therapist it can be confusing and difficult to decide because therapists describe themselves in different ways. For example, do you know what a counsellor means when they say they are person-centred? And do you know which approach is best suited to your issue?
Talking therapies
Firstly, all three are 'talking therapies'. They all mean that you will agree on a number of sessions with a therapist to talk through your issues. Incidentally, research has shown that they are roughly equally effective if you find a counsellor that you can work with. The relationship between you and your therapist is the most important factor, so it is a good idea to contact more than one to find what feels like a good match.
Secondly, all talking therapies, including CBT, are forms of counselling and all are psychotherapies. Psychotherapy means therapy related to the mind (psyche) which works to help you achieve and maintain good mental health.
There is a sense that psychotherapy is somehow 'higher status' or 'more skilled' than counselling (which often means person-centred counselling). This is not accurate. However, if your therapist is offering psychotherapy, it is likely that they will be working with you at a deeper level which will involve exploring how past experiences have impacted on your current issues.

This work may be longer term than would be expected from counselling, but it would be best to discuss this when you meet your therapist. All therapists should have a good understanding of mental health issues and medication, regardless of their title, although they are not medically trained or qualified to diagnose or recommend medication. 


CBT is often seen as a fast track to well-being for people suffering from anxiety, depression and disorders such as obsessive-compulsive disorder (OCD) and it is true that evidence shows that it can be highly effective in a relatively short time. However, CBT can be much more than this and is effective for a wide range of issues including, for example, bereavement. CBT can also be offered as a longer-term therapy. Similarly, person-centred counselling, which offers a more open-ended and non-directive conversation, can be effective for anxiety and depression as well as issues which may seem more suited to unstructured therapeutic conversations.
CBT has been in the news as the preferred approach of the NHS for anxiety and depression and CBT -style interventions are used by the NHS in its IAPT provision which aims to increase access to psychological therapies. The CBT offered by IAPT follows approved protocols and this has encouraged a belief that CBT is rather superficial. This may not suit clients who would value the more individualised approach which can be offered by CBT therapists in private practice. More recently still, the NHS is also recognising the value of person-centred counselling within its provision. Services and waiting lists will vary from region to region and your GP will be able to give you information.
The most important message to take from this article is that you are an individual and there is a therapy out there to meet your needs. The relationship is key and, whether you receive help from within or without the NHS, forming a trustworthy relationship where you can feel comfortable to discuss and work on your issues is far more important than the therapist's approach and title.
Share this article with a friend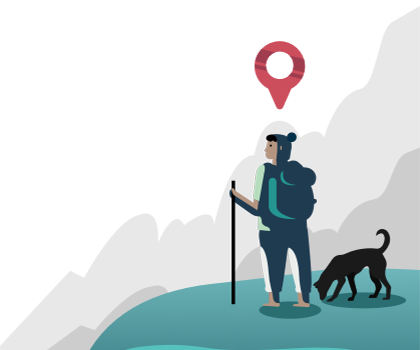 Find the right counsellor or therapist for you