What you need to know about online counselling
Online counselling has been an option of choice for many clients long before the COVID-19 crisis. Many clients have found it helpful for a variety of reasons. For some, it may be simply a matter of saving time. It is easy to find an hour in the week to dedicate to a counselling session, but travelling to and from an appointment increases the amount of time needed, and can be problematic.
Some clients may live in remote locations, and without an easy way to travel. Others may find it difficult to find childcare for the time it takes to get to and from appointments. Some clients may find it difficult or impossible to leave home for health reasons. 
There may also be, apart from the very practical, other reasons why some clients will opt for online counselling. The decision to come to counselling is often not an easy one. It is a decision to sit down and bare your soul before a virtual stranger. Having to sit in the same room, facing a counsellor, may sometimes add to the anxiety and stress which the client is experiencing already before they even set their foot over the threshold of the counselling room. What if the virtual stranger was present in her virtual counselling room instead? For many, this fact can ease the process of getting started, getting used to counselling, and may appear a less daunting option.
Additionally, in the current situation of the COVID-19 pandemic, more clients than ever before may decide to seek help online instead of having to wait for the face to face services to safely resume, as nobody knows when this will be.
With time, some clients may decide that they prefer online counselling and that it works for them short or long term. Others may decide to switch to face to face sessions as time goes by, as their preferences and needs change.
Online counselling is not in any way a poorer relative of traditional, face to face counselling. It is simply different, and it requires additional skills and knowledge from the counsellor who offers it. For that reason, it is important that when deciding to seek online counselling you choose the counsellor who is competent and ideally trained in online working, to ensure that he or she can offer you the appropriate level of support.
Choose a therapist who really feels passionate about working online and doesn't only offer it as a substitute in a situation when face to face contact becomes impossible. Online counselling requires additional skills from a counsellor, as it is not the same as face to face work. Similarly, not all issues may be suitable for online counselling. The counsellor working ethically online will, after the initial enquiry, provide you with an appropriate risk assessment form, and a therapeutic contract for online working. Only after conducting the risk assessment will the counsellor begin the online work. 
The benefits of online counselling:
Your geographical location is no longer an obstacle – you can choose a counsellor based solely on your preference on who you would like to work with.
An online appointment will be easier to fit into a hectic schedule, as no travel to and from the appointment is necessary.
You don't have to leave your house.
If you are not able to leave your house, you can still access support.
There are a variety of ways to choose from to engage in the therapeutic work. For example, people who enjoy expressing themselves in writing, and like to spend more time putting their thoughts down, may choose email.
In the case of email or instant messaging (IM) work, exchanges with your counsellor stay with you, and you can re-read them after the sessions are finished.
What you will need:
Reliable internet connection. 
Laptop, computer or smartphone (with a camera, if you choose video sessions).
Appropriate software/email account (your counsellor will recommend the appropriate software) depending on the medium you choose.
Safe and confidential space where you cannot be overheard or disturbed.
To search for a counsellor offering therapy sessions online, by telephone or over email, search the Counselling Directory database of professional therapists.
Share this article with a friend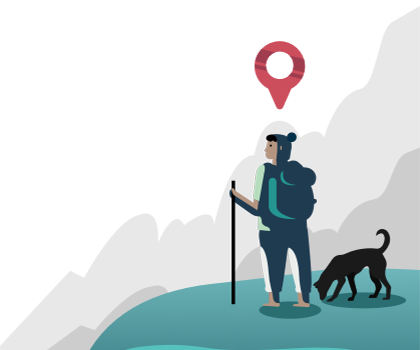 Find the right counsellor or therapist for you