What is talking therapy and how can it help me?
Over the last few years, we have seen a push on mental health become more widely accepted. This has meant that holistic approaches such as mindfulness, meditation, yoga and talking therapy have started to become more mainstream for the people, rather than something celebrities have or those who are seriously mentally unwell need. 
As a nation, with all the recent campaigns on mental well-being, there has been a shift in culture with many high profiled public figures speaking about their own personal journeys with mental health, including one of the royal family. Prince Harry shared about his own personal experience of therapy after the death of his mum, this was a huge step in breaking a lot of myths and barriers about therapy thus, making it more socially acceptable for guys to seek out counselling. During this time I saw an increase for referral for young adults wanting to enter therapy, yet there is still a stigma around going to see a therapist, why is this?
No one would judge you for going to see a specialist around nutrition or having a personal trainer to help you get fit when looking at taking care of those aspects of wellbeing, so why do we make such a fuss about seeing a counsellor, when wanting to become more rounded mentally?
This, I feel, is because people are still under the impression that your life has to be a complete mess or in a crisis to see a counsellor. You must have gone through a traumatic experience, or something awful must have happened to you for you to  need to see a therapist. Truth be known, this really is not the case. TV has not helped with the portrayal of counsellors backing this theory up. So, hopefully I can debunk the stereotypes of what counselling is for you. 
So, what does a therapist really do? How would it help you? Where do you look for a counsellor and how would you go about picking the right one when there are so many diverse types of therapies  being offered?
A therapist's job, unbelievably, isn't about giving you all the answers to whatever life problem you're facing. They will not give you advice, as you can get advice from anyone. What a counsellor will offer you is a safe place to explore your own thoughts, feelings and emotions in a way that is supportive whilst also being constructive to help you reach your goal. Of course, a counsellor will offer you suggestions based on their experience and theories, these may be in the form of tasks to try outside of the therapy sessions. 
Counsellors believe that everyone can come to their own conclusions about what is right for them, rather than taking on the advice of someone who does not really know them that well at the start of therapy.
This is how talking therapy differs from other types of support like yoga, mindfulness, or other forms of holistic therapies. Talking therapies are about understating your inner world. People underestimated the power of feelings and emotions and how they play an integral role in how we run. Studies have shown the impact on health and the somatic relations to our mind and body as not being separate entities.
At every stage in life people will go through hardship, whether that be the loss of a job, the death of a loved one or a relationship break up. If you lack the skills to be able to process these life changing events, this can have a significant impact on you. It might be that you have had to bottle up your emotions to be there for others, you might not know how to talk about your emotions safely, and it could be a learned behaviour from your childhood that stops you from doing this.
Talking therapy will help you gain some clarity around your life and give you new skills to be able to manage and cope in diverse ways, so you're more equipped when faced with a crisis.
Sessions tend to be 50 minutes long, agreed at the set time - weekly, normally. Some people come once or twice; some people come for one or two years; most people come for between six and 12 sessions. It's important that you find someone you can connect with; most therapists will offer you an assessment session to collect background information such as family history, current problems and personal details like your GP and medication you are taking. This will give you the chance to meet the therapist and the venue they work from whilst giving you the opportunity to ask questions about how the course of therapy would look for you.
How to find a counsellor? There are websites that are available such as the BACP (British Association of Counsellor and Psychotherapists) The Counselling Directory and Psychology Today to name a few. Your GP could also make a recommendation for you, they sometimes have a list of local therapists they refer to. MIND is another place you could also find a therapist working. Word of mouth, like anything, is also an effective way to find out.
Take time to consider your options. Do not be afraid to ask questions when enquiring about therapy, as there are models and theories that counsellors are trained in, try to do a little bit of research online to see what type would best suit you. When making a telephone enquiry, ask the therapist to give you an explanation on how they would collaborate with you.
Share this article with a friend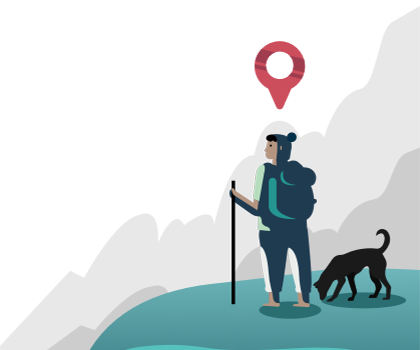 Find the right counsellor or therapist for you