The transition from home to university... when the time comes to reach out for help
I recently read a very upsetting news article about the suicides of three, new students, from the same university. My first thoughts were of complete and utter sadness; the sadness of young lives whom, we would presume, are just starting out on an exciting path towards their futures; some of the 'best years of their lives'.

My thoughts then turned to their families, friends and all of the people that these young people would have touched in some way. As we gradually approach the Christmas break, we would like to think that, by now, most university students will have settled into their new academic life. They will have their accommodation sorted out, friends made, parties gone to, lectures organised and developing a sense of themselves in their new surroundings. They will have been attending lectures and getting to know their lecturers, university staff members and where they need to go for different types of support.

Unfortunately, as we know, the reality can be something quite different and if things are not falling into place, vocalising this can be extremely difficult for the student, especially if those around them seem to have everything under control.

I do not know the facts surrounding these particular suicides and it is not my place to speculate; nor would I want to. However, the sad truth is, that the move from home to university can flag up many difficulties.

A student may feel completely shocked by how they are feeling and it may be the first time they have felt they cannot cope. For some, it will be a continuation of feelings of panic and anxiety; depression and thoughts of suicide. These feelings and thoughts may seem sharper now that they do not have their family and close friends around; uprooted from all that was familiar.

Some of the issues students talk about:
Moving away and leaving behind a familiar town; being away from family and childhood friends.
Moving into unfamiliar accommodation, where they may not feel they 'fit in' or feel 'safe'.
Having to make new friends and connect with different social circles.
Their usual coping mechanisms may not work in this different environment.
Not feeling as clever as their fellow students. Getting behind with the workload and struggling with time management.
Not being able to cook and generally keeping healthy.
Issues around drinking and drug use.
Experiencing relationship and sexual issues. Questioning their sexuality (perhaps for the first time away from home) in an environment where there are opportunities to explore this.
Bullying and manipulation (yes, this does happen at university).
The above is just the tip of the iceberg but it is crucial, that a student feels they can talk to someone who will not judge, criticise or make them feel they are being 'silly'.

Most students transitioning from home to university, feel a great need to 'belong' and fit in. The friends you make at uni have to become your new family for a short while and to feel you may be risking that by seeking help for a mental health issue, can add yet another layer of worry and anxiety.

However, it is vital to reach out if you can and this can be done confidentially either through the university pastoral care team or your GP.  If you feel you are not receiving the support you need or are worried about letting the university know you are struggling, there are many qualified and skilled counsellors that can also support you. Most will work with you, step by step at your pace, listening carefully to what has been going on for you and providing the appropriate care. Some counsellors will offer concessionary rates, understanding that finances can be difficult whilst you are studying and will offer sessions around your timetable, where possible.

Transitions in life can be exciting but also very challenging and leaving home to go to university, is a major one! The more we feel we can open up and talk about how we are struggling to cope and discuss our mental health problems, the more we can help each other to get the right support at the right time...and perhaps for some, in time.
Share this article with a friend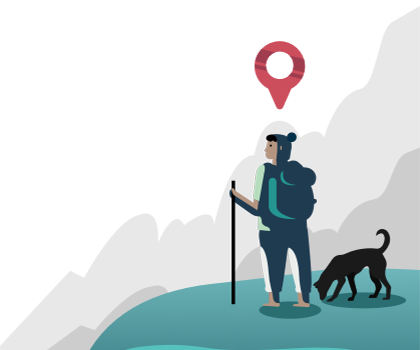 Find the right counsellor or therapist for you