The 'Bodyguard' demonstrates the importance of seeking therapy as a positive message
There seems to still be this stigma attached about seeking therapy, regarding it being a weakness. This of course is not the case, and in fact it could be argued that its the opposite to weakness and is about taking responsibility for one's own well-being. Therapy provides a safe place for expressing feelings and emotions and begin the journey of recovery.
It was refreshing to watch the 'Bodyguard' series where it was subtly giving out the message that even the 'hero', the 'tough man', can be brave enough to ask for help. It's ok to ask for help. Throughout the series it also demonstrated how hard it is for the partners of the people that are suffering, in this case from PTSD, being able to do very little to help. Until the person acknowledges their issues and gets help, it can't get resolved and only gets 'parked up'. I think it would be fair to say that life has become so fast-paced that one may forget to put time aside for their own well-being.
I believe the physical fitness benefits of going down the gym, going to exercise classes or going to 'slimming world' are well advertised, but these fail to promote mental well being and therapy. In fact, a healthy mind and a calm mind should be just as important as paying money for facials and nails. I believe working from the 'inside' out is the way to achieve the healthy balance that is needed for overall well-being. It's very difficult for a person to find the energy to attend the gym when they are feeling depressed, low or lacking in self-confidence. I know of so many people that had good intentions to join a gym but failed to regularly attend, which has also cost them a lot of money.
I believe that by investing in therapy, it allows you the safe place to make sense of difficult feelings and emotions, and it is kept private from influence from friends, family or work colleagues.
The 'Bodyguard' really demonstrated to men that everyone can ask for help, and men's mental well-being is important and certainly not a weakness. Let's start to think of counselling as a really positive thing to do in order to achieve overall 'well-being'.
The truth is that anyone can be affected by mental health, regardless of age and gender. It's not something to feel embarrassed about or ashamed of.Interestingly, women find it easier to ask for help than men and yet suicide is higher in men, suggesting that men really do suffer with mental health issues.
If you are reading this and identify with finding it difficult to ask for help, I hope you will realise that it's not a negative thing to do. This is actually a positive step forward in terms of 'self-care'. This can be a personal journey of discovery, and for those with depression this is the first step of your recovery. Everyone works at their own pace, and there is no pressure or time limit in which your journey should expect to take. We are all unique, and in counselling you will be given the safe place and time to find your own way forward and to look at your own 'choices'.
A trained therapist will not judge you or be shocked by anything you bring to your session.It's your session and you can talk about all your feelings, emotions and issues. A therapist will listen and empathise.
I hope you will find the courage to ask for help and find the correcttherapist that feels right for you to work with.You are not obliged to have a certain amount of sessions or work with the first counsellor you see. It's about what feels right for you.
Share this article with a friend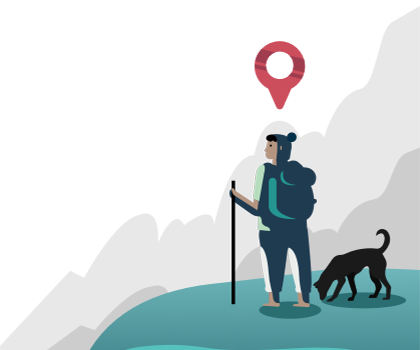 Find the right counsellor or therapist for you