Step one - relax
The facts are always friendly, every bit of evidence one can acquire, in any area, leads one that much closer to what is true. - Carl R. Rogers
Early this morning I was sitting in the garden under grey skies, watching a couple of solitary bees buzzing to and from the bee box I had installed earlier in the year, and thinking about a conversation I'd had the night before.
A friend had been worrying about something in their own life and I was encouraging them to see the bigger picture. The more I tried to do this the more their worry increased; this was the exact opposite of what I'd intended.
In the quote above Carl Rogers encourages us to pay attention to all the evidence we can. It is this that will lead to understanding and acceptance, to moving on or to making changes. I thought that's what I was encouraging my friend to do last night. I thought that I could see some of the facts that they were missing, but I was missing a more important fact: my friend's anxiety.
We are not rational beings who can impassionately gather up the objective external clues and come to a neat conclusion. The facts we gather can produce emotional reactions as they remind us of something that happened long ago, or plug in to an irrational fear. When this happens we can feel derailed, and fact-collecting on its own is probably not enough to get us back on track.
It often seems to me that the central function of therapy is to support the client in relaxing – as simple as that. When we can relax, the change that needs to happen occurs of its own accord. When we are in a state of tension, it doesn't matter how much we understand our stuckness – we still stay stuck. ~ Nick Totton
I should have listened to my friend's anxiety last night, and given them some space to unwind and relax. They're not stupid and they would have figured out the facts, the big picture, for themselves. He was also doing the same thing this morning as I reflected on our conversation.
I picked up a pair of secateurs and smiled to myself as I started to dead-head the sweet-peas. I had allowed myself to relax in the garden, and seen that I'd been unskillful in the conversation the night before. It was the combination of collecting evidence and of being relaxed that allowed me to come to the truth and to accept my own unskillful behaviour.
I wanted to rush my friend out of their anxiety for my own sake, and not for theirs. With clients this doesn't really happen. People who go to counselling tend to meet for an hour once a week, and no matter what therapist you see, he or she should be happy for you to work at your own pace.
Share this article with a friend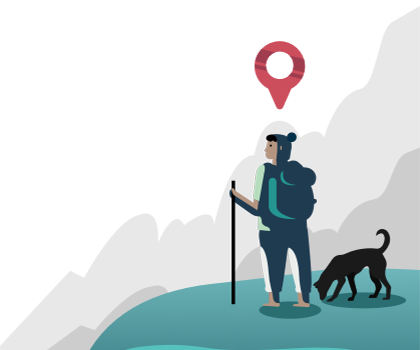 Find the right counsellor or therapist for you