SMARTER goals for Personal and Career Sucess
Many of us reach a stage in our lives where we reflect on our past failures as well as our successes. With the New Year vastly approaching, people tend to start making short and long term goals, however some of these goals may be triggered by personal experiences such as health problems, loss of a job, relationship breakdown, bereavement etc, I'm sure you've heard this all before, and chances are some of the changes you wanted to make last year, are the same again this year. So what's holding you back, could it be that firm favourite 'procrastination' or perhaps the changes are so long entrenched in the psyche, that they are harder to deal with, i.e.

'Why am I still in a dead end job, which has no chance of a pay rise or promotion?'
'I've done it again, spent too much money, I'll be struggling to pay the bills this month. Why do I do this to myself time and time again?'
'I know he's charming and he's gorgeous, but he's never going to leave his wife for me. I'm tired of being in non- committal relationships'
'Professional help, would help, but the whiskey helps to blot out the pain'

For all these cases stress, anxiety and depression may be the catalyst for change. Those who are proactive, make changes but are unable to sustain it, which can be applied to finding work, smoking cessation, tackling debt problems, finding or improving an existing relationship, the list is endless.
The key to all of this is finding the right approach. Within the use of NLP methods, SMART goals can be applied, in order to motivate and stimulate personal growth and development, but I would like to go one step further and illustrate SMARTER goals, which reinforce ideas beyond the initial motivation and give more credence to sustainability. Before identifying what the SMARTER goals are, time needs to be taken to looking at where you are now and where you want to be in the future. This process can be looked at as a journey from one place to another, where you create, or use different resources to get you where you want to go. Just like the humps and the potholes in the road, there will be obstacles and setbacks but if you are focused on your end goal, the hurdles will prove to be invaluable learning tools.  This is where the SMARTER goals can be applied -
S - Have a specific goal that is going to have a significant impact in your life, e.g. a new home, starting a family, changing career,
M - Your aim has to be something that you feel passionate about; therefore it has to be meaningful to keep you motivated.
A - Be ambitious have aspirations. I.e. if you're finding it difficult to find work, do some volunteer work in your chosen field, or set up a work placement. Check out workshops, seminars and networking opportunities, some of which are free.
R - How realistic is your goal? How relevant is it to your life? Is it your target or someone else's e.g. your Mother always wanted you to be a teacher, but you would love to be an Art Curator. What resources do you need, i.e. what personal qualities, transferable skills and knowledge do you have? Do you have any role models that inspire you?
T - A crucial point, as you have to implement a boundary, so that your goals are time orientated and time limited. If your goal is not tangible, you may find you 'stop and start' goals over and over again.
Most people look at SMART goals, but I think that SMARTER goals are essential, as the last 2 points are the ones that help people to not only achieve but sustain goals.
E - So you've achieved your goal, make your achievement, enjoyable and exciting. Share your good news with others, and realise that self attainment may give you further 'adrenalin' for future goals.
R -Re - evaluate, reward yourself, for a job well done, despite the odds, or perhaps you have obtained only half of what you hoped to accomplish. Now is the time to re- visit and re - assess what you aimed to complete.
Whatever you want for 2012 and beyond, remember to focus on what you do want, not what you don't want. Identify what is missing your life, and you will find that just by thinking about change, instigates inner changes, that will manifest in outer changes. Seek those who are like minded and encourage your dreams. Friends and family may offer advice and support, but professional help can provide objectivity, and a non judgmental quiet space to build self esteem, confidence and inspiration.
Share this article with a friend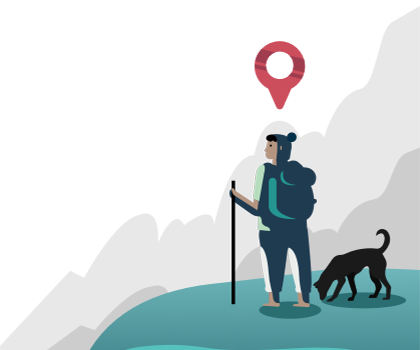 Find the right counsellor or therapist for you