Skype counselling
Frequently asked questions and some answers
Today, Skype and other online platforms for counselling are mainstream, but how likely are you to try counselling via Skype? Do you know that it is even an option? How does it work? Skype counselling is clearly not face to face counselling in the same room, but does it need to be in order for therapy to be successful?  
So what types of issues are suitable for counselling/therapy via Skype?  
Client issues that work well using Skype often relate to anxiety around work/life balance issues, problems at work, being overwhelmed by events in their lives, bereavement, relationship and health issues.
What types of issues don't respond well to therapy via Skype?
Those that don't tend to suit the medium in my opinion are PTSD and any issues that require that the therapist be in the room in the possible event that the client gets overly distressed so that the counsellor is able to keep the client calm, grounded and safe.
What are some of the advantages of using Skype?
The advantages of Skype are that the therapist can speak to clients wherever is convenient for them, in different time zones to their own and from the comfort of their own home. It therefore brings certain individuals to therapy that could not physically attend sessions for example those without transport, the elderly, the disabled and more frequently the young who are most comfortable with this medium.
What are some of the disadvantages?
Disadvantages, in addition to technical issues, can include interruptions by family if they are at home.  Children may stick their heads in the door, someone may knock, the phone may ring. In terms of technical issues, the most common issue is a break in the connection or a poor quality sound connection. In the main, sessions are carried out face to face with video switched on but may have to continue sound only if the connection is poor.
These possibilities are something the therapist would discuss with the client at the beginning of their first Skype therapy session or initial consultation as they can be potentially damaging to the client/therapist relationship if not addressed.
Is it possible to build a real therapeutic relationship?
Some therapists have argued that one cannot create a close meaningful relationship with a client when using Skype, but I have not experienced this problem with my clients.
What are the contractual arrangements?
The relationship is still a contractual one in the same way as it would be if clients were coming into the counselling room. The contract is not much different to a standard counselling contract but is amended slightly to fit with the Skype platform.
Share this article with a friend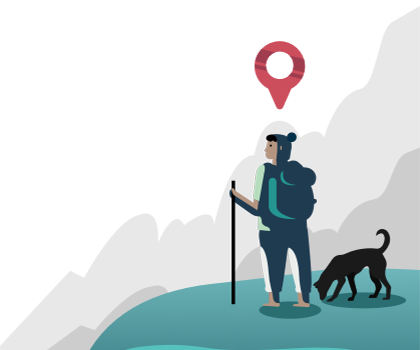 Find the right counsellor or therapist for you