Simple Tips for Improving & Maintaining Mental Wellbeing
Britain's leading Mental Health Charity, Mind, suggest that mental wellbeing is not something that we either do or do not have, but is something we actively participate in. The Mental Health Foundation suggest that by ensuring we participate in actions and thoughts that lead us toward accepting, valuing and caring for ourselves and for those around us we can have a significant positive impact on our overall mental wellbeing.

With this premise in mind I have pulled together some simple self-help suggestions that if put into practice could help to improve and maintain mental wellbeing

TIP ONE: HAVE FUN!

Fun, pleasure and laughter can do wonders for the mind and soul. If we have a number of activities in our week that give us pleasure we are far less likely to suffer from feelings of low mood or depression. Simple, but effective.

TIP TWO: MAKE TIME FOR YOURSELF

Making time for our hobbies and interests is an important step towards improving mental wellbeing. Our goal is to value ourselves, having time 'just for me', helps us to move towards this goal.

TIP THREE: EXERCISE

Exercise can have an immediate effect on our mood. It doesn't matter if it's a pounding workout at the gym, or a stroll around the local park, it can be an uplifting and empowering experience.

TIP FOUR: LET YOURSELF CRY

It can be good to cry. Even though it feels difficult at the time. Crying often allows the release of pent up emotions, and more often than not we feel better after crying.

TIP FIVE: SLEEP

A good nights sleep replenishes both our physical and mental energy.

TIP SIX: EAT & DRINK SENSIBLY

Improving diet and moderating alcohol intake can protect us against feelings of anxiety and depression.

TIP SEVEN: MAINTAIN FRIENDSHIPS

Speaking to a supportive friend when feeling vulnerable can make a huge positive impact on our mental wellbeing. Devoting time to ensure our friendships are cared for can benefit us and those we care about.

TIP EIGHT: DON'T WORK TOO HARD

91 million work days a year are lost in the UK due to mental ill-health. Take it easy, remember, work isn't everything.

TIP NINE: MAINTAIN CLOSE RELATIONSHIPS

Close relationships effect how we feel. Nurture them, and if there is a problem within them, try to resolve it.

TOP TEN: ASK FOR HELP

The longer we leave a problem, the more likely it becomes that it will get worse. Don't be afraid to ask friends, family or professionals for help.

I hope these simple everyday tips can help you to improve and/or maintain your mental wellbeing.
Share this article with a friend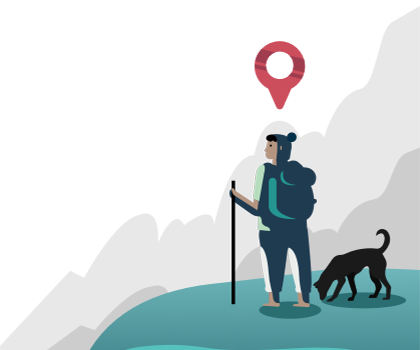 Find the right counsellor or therapist for you