Seeking help for mental health - what's wrong with that?
Does the thought of asking for help for mental and emotional health feel OK for you or does it make you uncomfortable?
I hope that my thoughts on this may help anyone who feels uncomfortable about seeking support for their mental well-being, as I was once someone who felt uncomfortable about it.
Whilst I was training to become a counsellor, which was now quite some time ago, I went to my doctor to ask for some counselling. However, I was concerned that any mention of my request should not go in my medical records. My doctor at the time enquired "do you mind if I ask what the counselling is for?" It was for bereavement. The doctor then asked, "so what is wrong with that?"
It made me think. I had within my medical records notes about whooping cough as a very young baby, a bead up my nose as an inquisitive toddler, childhood measles and chickenpox etc, a long history of spinal problems since I was in my teens, spinal surgery, and progressive disability. I had not requested for my injured spine or physical disability to be omitted from my records, so why was I uncomfortable about the implications of seeking help for my mental state?
Why does seeking support for our mental well-being carry such discomfort and stigma? Many of us consider that it is sensible to seek professional help to fix things like our heating, electrics, plumbing, or the car, hoping that someone with expertise will bring about a better and safer outcome. Yet we may feel uncomfortable and inadequate that we cannot 'fix' it when it comes to ourselves.
I could not 'fix' myself. My feelings did not go away through logic or avoidance, or the well-meant reassurances and platitudes of others. I was in a continual loop of anguish and pain, and I could not find a way through it, so I decided to seek counselling.
In counselling, I was given a safe place to be able to begin looking at this pain and express what I felt was unspeakable. Gradually, through the counselling, I found some inner comfort and peace.
What were the implications, that once caused me concern, of seeking help for my mental state? For me, it was recovery. I found a way through and out of the heavy burden of pain I was carrying, to healing and growth. It has given me a deep personal understanding of the benefits of counselling.
So what is wrong with seeking help for mental health? Perhaps the question should be what is right about seeking help for mental health? My answer is... everything. It is right for me because I matter, and I want to be and feel as best as I can. It is right because we matter and our well-being matters.
If you are thinking about seeking counselling, the following may be helpful in selecting a counsellor. Think about what criteria are important to you for a potential counsellor, such as whether or not they work with the issue or issues you may wish to work on. Do you have any other preferences, such as counsellor gender, location, cost? Do you get a good feeling from their profile details and photo (if they have one)? You can pick up a lot of instinctive cues about a person.
You may wish to make initial contact with a few therapists and ask any questions you may have. This can help you to get more of a sense of them and how they respond to you, and assess whether you are likely to feel comfortable enough with them to engage in therapy. I believe that instinct is wiser than the head, and a trustworthy guide to choosing someone who is right for you.
Share this article with a friend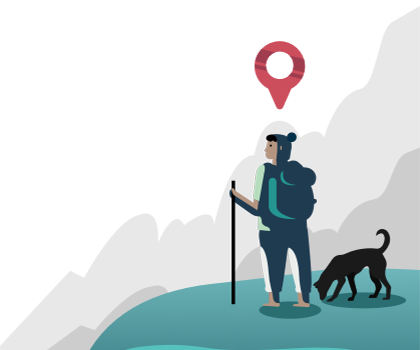 Find the right counsellor or therapist for you