Online therapy - Skype, email, telephone?
Can the traditional form of counselling, face-to-face, in a comfortable room with your counsellor be challenged?
With so many people accessing the Internet whether it be for online shopping, social media, ordering your local take-away, research or searching for the right counsellor for you, then it's not surprising that online therapies are on the increase, also offering you a wider choice of counsellors than maybe in your immediate locality.
Back in 2009 at the Annual Conference of the British Association for Counselling and Psychotherapy (BACP,) the professional body that represents Counsellors and Psychotherapists, research was presented that "Internet therapy has an important role to play in the future of the counselling….."**
Everyone will have a different perspective on how counselling can be taken, and for many the idea of accessibility, privacy of their own home and a possible cheaper alternative to face-to-face is encouraging. Some people may find it difficult to express their feelings face-to-face, some may live in remote areas or not have easy access to transport to attend sessions or feel awkward that they might see their counsellor in the local shopping centre. Whatever the reason, online therapy seems set to rise in the modern world of technology and many people are reporting that it's just as effective and beneficial.
Many counsellors that offer online therapy offer a free initial session, just as they do with face-to-face, so it's as important to determine whether you think you can build a good relationship with your counsellor as well as how and where the counselling is carried out.
If you are thinking online counselling is a viable alternative to face-to-face counselling – then look for professionally qualified counsellors that are registered with professional bodies such as the BACP, as they are professionally bound to follow ethical guidelines, and search a reputable directory such as this, where all counsellors have to prove their qualifications and memberships.
**Ref 198 BACP Media Centre
Share this article with a friend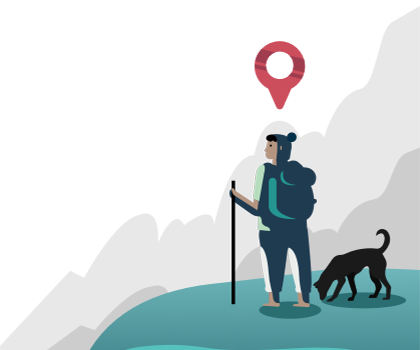 Find the right counsellor or therapist for you