New Year: A time for change
New Year is a time when we take stock of where we are in life and consider what we like and what we might want to change. There may be an element of dissatisfaction. "Here we go again, same old life, same old me, same old anxieties…."  
New Year resolutions are a great way of focusing on positive action, but they can also be a means of self-loathing when goals are not met. A sense of failure can then influence all further effort. This can be the case whether in relation to getting fit, improving relationships or even positive thinking.
So, how do you stop falling into the same old patterns of behaviour? It is important to be realistic. Trying to make huge change overnight will not be sustainable long-term. Make long-term goals and plan how to achieve these. So, if you want to start running, plan to work towards a 5K in the Spring rather than a marathon in the Autumn. If you want to feel more confident, plan to make one change in the next month to help this happen. Be it joining an evening class or signing up for some voluntary work. "From little acorns…."
This could be a good time to see a counsellor or a therapist. Having the opportunity to talk to someone outside of your everyday life can be an emotionally healthy and empowering way of moving forwards. Be it about physical well-being, managing a new stage of life, applying for jobs, considering change in current relationships or developing new ones, seeking support in itself is an active step in taking positive action.
Share this article with a friend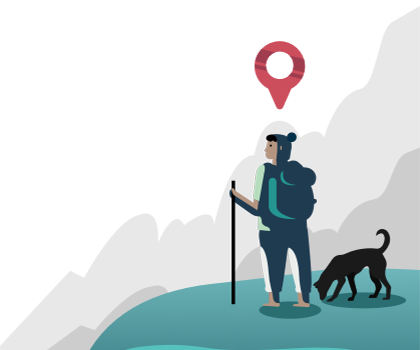 Find the right counsellor or therapist for you