New Beginnings
As we begin a new season some of us may also be starting a new chapter in our lives. This could be wishing to learn new skills, spending more time in the garden now the weather is brighter or maybe wishing to move forward in life.

You could be thinking about where you are right now in your life, what you have achieved, what you still wish to achieve in the here and now or maybe in the future.

The feeling of wanting change but the uncertainty of how to achieve this can be something that can take time to move on from. You may have mixed emotions and thoughts. They may range from feeling scared, nervous, anxious,it may feel too daunting and unachievable. The thought of not being able to achieve the goal maybe too much. Self doubt and low self esteem could possibly be felt. The goal appears to be unreachable and you may feel you wish to give up before you have really began your journey of change.

By following our intuition (gut) and trusting what we are feeling, it can be beneficial and rewarding. The change when ready can be the start of a new journey, after all only we know how we are feeling and who we are becoming. By working at a pace that is safe and manageable with a counsellor the goal can be achieved. To learn new experiences helps to grow and become who we wish to become.

All of these feelings can be felt by you, the client, when you begin counselling. By learning more about yourself and knowing what you can achieve. By building trust and a therapeutic relationship with your counsellor, you can begin to learn more about who you are and discuss who you wish to be, talk about your dreams and goals. By reaching self actualisation you can continue on the journey of continual development and growing as a person.
As with our clients we too are continually learning developing and changing becoming the best we can as a person and as a therapist.

Like a flower that grows and comes through the soil, eventually pushing through the ground, it blossoms in the spring, changing from that bulb that was planted previously to now the fully grown flower. With time, patience and work change as occurred.
Share this article with a friend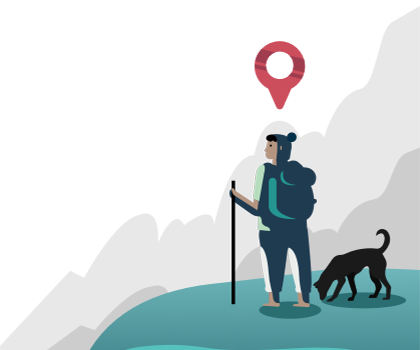 Find the right counsellor or therapist for you