5 tips to look after your mental health this Christmas
Christmas can be a very happy time, but it can also be a very time, energy, and money consuming time!
In this article, I want to give you five ways in which you can look after yourself, your mental health, your relationships, and your budget this Christmas.
Doing so will help you stay happy, keep resentment (of yourself and others) at bay, and allow you to enjoy the Christmas break with a more positive and wholesome outlook.

5 ways you can look after your mental health
1. Prioritise
Ask yourself a few questions regarding an invitation or an item you're thinking of attending or buying. Do you need it? Will you resent yourself or thank your self for getting it? Can you afford it? Will anyone get angry if you don't go or don't buy this thing?
Answer your own questions openly and honestly, and act according to those answers. Buy or not buy according to the answers. Attend or decline an invitation if it feels right.
Doing these will help you stay clear about your priorities and you'll be true to yourself. You will thank yourself later, and your relationships and wellbeing will be kept intact because the boundaries were clear and you've left no room for resentment to arise in any way.
2. Have a budgeting plan
Keeping within budget is especially important at this time of year. We usually get paid early in December and then have a long six week wait for the next paycheck. Make sure you keep some money on the side to be able to make it, and make it well, to the end of January, and enjoy spending what you can afford during the holiday season - there's always a party or a present to buy!
You don't have to be an Excel expert to do it. You can do it on a sheet of paper and put some savings into that savings account so you use only what you want to use.
3. Use your creativity
Being creative about buying presents is great fun! Maybe schedule an hour for you and your loved ones to go shopping for each other and stick to a budget of under £20. After the hour, meet up somewhere to have a meal and exchange your presents.
You'll have saved on wrapping paper, and you can have lots of fun seeing what quirky, fun things you got each other! 
4. Practice saying "no" - listen to your gut (and probably your bank account too!)
During this time of year, we might feel obliged to say "yes" to every offer that comes our way. Well, let me tell you, saying "no" is allowed at any time of the year!
In the same way, as I mentioned above - prioritise - think about what you can afford and what you can't, what you have the energy for and what you don't. Do you need some alone time on a particular day? Take it! You can make it up to people, and more times than not people are understanding (and if they're not, it's not your responsibility to deal with their reactions!).
5. Celebrate your way
Christmas time can be a tricky time for some of us. We might have lost a loved one around this time, or it reminds us of more negative than positive things. Or we might be going through a tough time and not in any mood to celebrate.
All of this is fine. You can choose to celebrate or not celebrate. You can choose to do a lot of decorating or none at all. You can see lots of people or just a few. 
It's all up to you!
I hope this article helps you reflect a bit on alternative ways to celebrate and spend the Christmas holidays. Enjoy, whatever you choose to do!
Share this article with a friend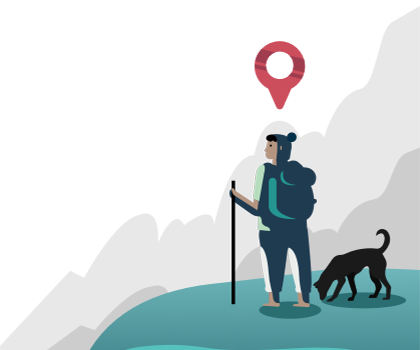 Find the right counsellor or therapist for you