Learn more about telephone counselling
Telephone counselling is becoming ever more popular, but some clients aren't sure of how this type of counselling works, and if it is suitable for them. I have written this article so you can learn more about this type of session and what to expect so you can decide if it is something you'd like to try.
How does it work?
Telephone counselling is where you speak with your counsellor and receive your session over the telephone rather than face-to-face in the therapy room. As with face-to-face counselling, your counsellor will offer you space to talk through how you've been feeling and support you to identify and make changes should you wish to do so.
A vital part of telephone counselling is that you feel heard and understood by your counsellor and that you understand the process. Most counsellors who offer telephone sessions offer an assessment over the phone. This is a valuable opportunity for you to find out more about how that counsellor works and for you to get a feel for telephone counselling. By the end of the assessment hopefully, you should have an idea of whether you would feel comfortable working with the counsellor.
Should you decide you would like to go ahead you would: make an agreement with your counsellor about how you are going to work together, consider the number of sessions, make payment arrangements and schedule a regular telephone counselling session time, usually on a weekly basis. On average sessions tend to be for a minimum of 6 weeks.
What are the potential benefits?
There are a number of potential benefits of telephone counselling. First of all, telephone counselling can offer you a greater sense of confidentiality and anonymity. This can be reassuring particularly if you feel nervous, embarrassed or fearful about talking through your problems, helping you to feel a greater degree of control. Clients can also feel a greater sense of safety receiving counselling in their own home.
For clients with a hectic or full schedule, telephone counselling can be a more convenient means of accessing emotional support. For example, if you travel regularly, have significant work commitments or are a full-time carer, you may have little free time available to attend regular weekly face-to-face sessions. Telephone counselling in these circumstances can be more time-efficient as you can schedule regular sessions more flexibly to suit you. This type of counselling can also more economical as many counsellors offer lower telephone session fees.
Finally, if you live remotely or experience health conditions which pose a barrier to seeing a counsellor in person, this means you can still receive support.
What you will need to get started
Counsellors may well vary in how they work but, generally, you will need the following to get started:
access to a telephone to call your counsellor for your sessions
access to a confidential space where you can talk freely
to complete counselling assessment documents provided by the counsellor
the ability to make secure online payments as well as en email address
if you have additional support needs such as an interpreter or to receive information in a different format, please do make your counsellor aware.
Are there times when telephone counselling is not suitable?
There are times when telephone counselling would not be ideal as it may not be able to provide you with the right amount of support. If you are assessed and your counsellor expresses that they cannot offer you telephone counselling, don't worry, this doesn't mean that there is something wrong with you or that you won't be able to access any support. In this instance, your counsellor may well give you information about other services for you to choose from that can offer the right type of help.
Telephone counselling may not be able to meet your needs if you experience significant difficulties talking and sharing feelings over the telephone. Nor would it be suitable if you assessed at 'at risk'. What this means is if you are at risk of harming yourself or other people. This is important because your counsellor has a responsibility to promote safety. If you are unsure about what this means or if it applies to you, please do ask your counsellor.
Telephone sessions would also not be appropriate if you are under the influence of drugs or alcohol, as it may impair your ability to engage with your counsellor.
The counsellor may also not be able to offer sessions if you experience severe mental health problems or are in crisis. An example of this might be if you experience psychotic symptoms or if you are in crisis and need urgent medical attention.
If in doubt about telephone counselling, do ask your counsellor questions.
Share this article with a friend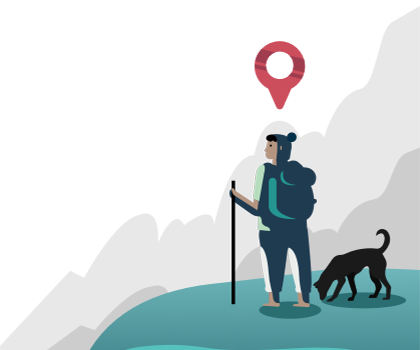 Find the right counsellor or therapist for you