Isolation- retreat or exile?
Isolation seems to be a bit of a hot topic at the moment. It's frequently included as part of discussions around emotional well-being and social attitudes. Perhaps it might be worthwhile to look a little more deeply at isolation. When might taking some "me" time become less a nourishing act and more an isolating one? When and how might that space between self and other become more generally defending - isolating - rather than facilitative of relationship and what might this be saying? Can being alone shift from feeling welcome to feeling undeserving and unworthy of being accompanied? How might this isolating pattern of being in relationship with others develop and what warning bells might be ringing around it?
 
Perhaps it might be valuable if we can look at our social selves for a minute and think about what sort of landscape the space between that self and others might feel like? What sort of picture emerges? Is that space fertile ground with grass and trees? Hilly or flat? Are there buildings and fences? Austere and desert-like? Watery and ocean-like or outer-space? I wonder what these pictures might be telling us about how we see ourselves in relationship with others. Does it feel dangerous and threatening, does it feel safe and nourishing? Does it change if we imagine different, specific relationships? The feelings around this metaphorical landscape might have messages worth exploring more deeply and therapy could well be helpful and enlightening in this exploration.
 
If we find that we are withdrawing from a specific relationship then might that be telling us about changes in how we experience ourselves socially? It could be that we've altered in how we are seeing ourselves and/or the other and so the relationship mightn't "fit" as it has previously done- and this can happen within the relationship between therapist and client. So much can change that influences how we position ourselves and others in a relationship. It might be sudden, or an evolution, which in itself might be informative. When we are left with a feeling of "this isn't right, I don't fit" and this extends to a broader social dynamic versus one or two specific relationships, or if it alters to "I'm not right, I don't fit", perhaps it might be helpful to explore this more deeply in a supportive and non-judgemental way.
 
It could be that some aspects of life feel challenging - perhaps hugely so - and withdrawing, marshalling and reorganising inner resources could feel helpful. Illness, bereavement, work-related issues, financial difficulties, traumatic situations and events; all of these and more can impact on how much we might have to offer of ourselves socially and, even without being aware of those influences, it might be that this temporary withdrawal becomes insidiously something more of a pattern. It might be saying something around self-worth and self-agency or personal potency. It might be saying something around how we anticipate the way others might experience us. It might alter from "taking some time out" to isolation.
 
All of this might feel interrelated and, indeed, quite complex in how that happens. And being accompanied therapeutically in unravelling this, in re-framing it, might be both beneficial and illuminating. It was John Donne who said that "No Man is an Island". Whilst we might feel quite like an island at times, exploring what is going on around that experience more deeply and being truly accompanied during the process could be transformative.
Share this article with a friend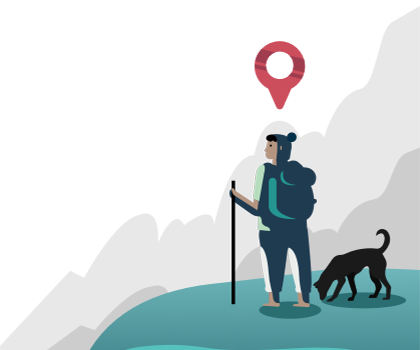 Find the right counsellor or therapist for you