Is this real or just a bad dream?
I felt it was time to pen a few lines of encouragement to those who are really struggling through this time during the COVID-19 pandemic.
We are all heading into the unknown, we are all facing a long tunnel with light somewhere, but we don't know where it is yet, we know there is 'stuff' to deal with in the tunnel and it's stuff we'd far rather avoid and go a different route, but we can't, there's no other way but down that tunnel.
Here are some encouragements:
You may be fortunate to have some great company sitting this out with you. But if not, please know that you are not alone. Take the opportunity to make friends out of neighbours - although there are restrictions on distance, just smile or wave at someone, they will respond, we all want to know we belong and others care.
Have you noticed how much the sun has been shining lately?  
Listen - the birds are still singing, the bumblebees are still buzzing around.
Look - the spring flowers are still trying to look as lovely as ever.
Feel - the warm air in the sun and the cool air in the shade or where that cold wind blows.
Wonder - at the stars in the sky in the evening.
Hear -  the silence as traffic is reduced, in other parts of the world, pollution levels are dropping.
Enjoy -  being an involved part of society again and seeing those random and deliberate acts of kindness we are seeing.
My hope is that when we get through this we will never be the same again, because we will stop taking everything for granted. That we learn to be kinder to strangers, more tolerant of difference, that we learn to be better versions of ourselves.  
It's hard - very hard - to find the good in this when we may be isolated from people we love, when we have people we love in hospital and we can't go and see them, when people we love have to go to work because they provide essential services for the public; where many many things are out of our control.
Distract yourself by trying to find 5 things in your day that you do have control over, list them and do them - whatever they are. The light in that tunnel is still there, it's just very hard to see just now, but as each day passes we'll see it shining brighter. Try to do things you enjoy or maybe even challenge yourself to learn something new: Futurelearn is a great website with free courses. Take up an old hobby you haven't done for years, get in touch with friends you only send Christmas cards to, re-decorate something, upcycle something else, just do those jobs you thought you didn't have time for.
Counselling as a one-off or series of sessions will help. It will be carried out online or via telephone so you can get help from the comfort of your home. Remember; you don't have to endure this on your own and however you choose to get through all this please stay safe, remember to social distance and take care of yourself and your loved ones.
Share this article with a friend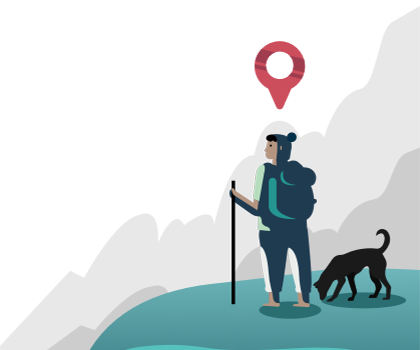 Find the right counsellor or therapist for you