Is online therapy for me?
Imagine you want to see a therapist but you struggle to leave the house. Perhaps you struggle because of something like agoraphobia, or perhaps because of physical issues. Does this mean the healing and support that counselling and therapy can provide is off limits?
Many therapists offer online counselling or work with video call software like Skype or Zoom. In this way, you can connect with your therapist from the comfort of your own home.
Perhaps you are looking for a specific kind of therapy or a therapist with particular training or background. If there are none within your local area, or none that you connect with, working online can open up new possibilities. Perhaps there's a particular therapist's work that you feel a connection to? With Skype therapy, you can see them for sessions from wherever you are in the world.
Imagine you are looking for counselling but travel a lot. Does this mean you have to miss sessions? With video-call software, you can connect with your therapist from your hotel room from anywhere in the world.
What to expect from online counselling via video
As the time for therapy approaches, make sure your computer is turned on and connected to the internet. You make sure the door is closed and you won't be interrupted for the session. Maybe you have a cup of tea close to hand or a box of tissues.
At the appointment time, you press the green call button. A few moments later your therapist appears on the screen – or their head and shoulders do, at least.
Your therapist can probably see the same as you: just your head and shoulders. This is different from being in the same room, and it is enough to make a connection. We can see each other's expressions and we can hear each other's tone of voice.
Once you have connected, the therapy session unfolds as it usually would. The therapist works in their own way to listen to you, facilitate, explore and so on. The client experiences being heard and understood and the therapy process continues.
Therapists working in many different modalities use video chat software. It might seem strange, but even body psychotherapists sometimes see clients in this way. Obviously working with touch is impossible, but if you appreciate this way of working you can describe feelings and sensations as they appear in your body, and your therapist can then facilitate you as if you were in the same room.
Working with Skype or Zoom offers all the usual benefits of seeing a counsellor or therapist:
Getting to know yourself more deeply.
Healing wounds from trauma or negative beliefs.
Being more easily able to relax.
Support through dilemmas.
A space to grieve or let go.
Increased self-confidence.
Learning to have better relationships.
If this sounds like it might be for you, you can search for therapists that use Skype and other video call software on the Counselling Directory website.
Share this article with a friend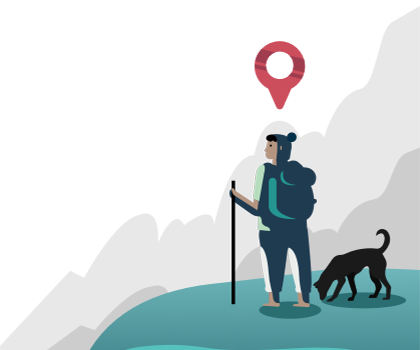 Find the right counsellor or therapist for you