Is counselling the right path for me? How is it different to coaching?
If we think of our lives as a trip, a hike perhaps, then our life experiences and emotions are like the backpack that we are carrying. Sometimes we are too tired to carry on walking because the backpack is too heavy, or too uncomfortable. It may then be helpful to stop, unpack the contents of the backpack, and examine what is inside, and what makes it so heavy or uncomfortable. This metaphorical unpacking and examining of the contents of the backpack is what happens during therapy. The backpack contains our life history and emotions, like, for example, our fears, grief, guilt, suffering, confusion or shame, which may add a lot of extra weight to our backpack, and make our life journey very difficult.

There still is a common perception that if we seek help from a counsellor, it means that there is something wrong with us, or we are ill. I would say that if we look for help in counselling then it is very wise of us because we recognize that we are struggling and need help.

Counselling may be the right path for those of us who experience pain and suffering, which we sometimes can, and sometimes cannot quite explain, but in either case, it makes every day functioning difficult or impossible. Sometimes we may feel trapped in the way we think, act, behave or deal with things, and we want to change it but are not sure how. Finally, we may feel a deep desire to transform and change our lives, but have no real idea of how to go about it.

It would be completely natural to feel a little nervous or fearful, even, before meeting a counsellor for the first time, but in the sessions you can talk about that too. You can speak of your worries and fears and even reluctance to talk about certain things and see how your counsellor or therapist reacts. It is this reaction that will give you a sense of whether you can imagine working with that person and talking to them.

Finally, some of us may feel that we need counselling not because we are unhappy, but because we are interested in personal development, interested perhaps in finding a more satisfying career, or making a better use of our time. For that, I would suggest, you would need a coach. Coaching can help in completing our objectives, making new decisions, or deciding on new priorities. Therapy is about understanding our own history, and healing.
Share this article with a friend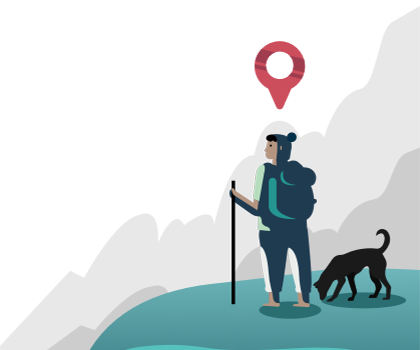 Find the right counsellor or therapist for you