How's your resilience nine months on?
During the COVID-19 pandemic, our resilience has truly been tested and at a very fundamental level. Resilience shows how each of us gets through each day. Now we are further down the line, perhaps it is a matter of getting through each week. Perhaps we are finding more of a rhythm to our lives.
Fortunately for us humans, we adapt and many of us have indeed adapted well during the crisis and will continue to do so. Resilience is an important trait as it can protect against the effects of trauma. I often encourage my clients to develop a flexible approach, which can build resilience. In my mind, resilience means being able to continue functioning relatively normally - both mentally and physically.
Resilience is often described as 'bouncing back'; I think it is a little more complex than that. A process needs to take place, such as a period of reflection, as we find our way back and look at how we have got to where we are now - so, we can eventually move on with our lives having learnt some lessons along the way.
As we move through this pandemic, it is clear that it has hit some people harder than others - it has meant the death of friends and family, the loss of livelihoods,  increased exposure to unsafe environments, which may involve domestic abuse.  However, even if we have remained unscathed by these experiences, most of us will have felt a sense of loss - even if it means the loss of a year out of our lives.
We have had our thoughts challenged. After all, they have told us how the world is but things have become very uncertain in a universal sense and remain so. Many of my clients have spoken to me about how, as time has gone on and we are approaching 12 months of living under restrictions and perhaps having plenty of time on our hands, they have been forced to rethink their lives and outlook. 
They are now working on how they have allowed things to happen and what they need to do to make the changes required - and move on.  External uncertainty often reflects internal uncertainty: a sense of unease, questioning of self, questioning of our very existence. Questions they have not been aware of before.
It can be beneficial to focus on those things we have managed to do over the past nine months. A large aspect of resilience is both mental and behavioural agility, as this shows us we do have the capacity for resilience. When we reflect, we come to see we can navigate whatever we are facing. This year has shown that most of us have an inherent quality to cope with tough times.
For me, resilience is not about keeping a stiff upper lip or developing another skin. It involves many emotions, especially our negative ones - anger, resentment, frustration. 
It can mean: 'I need help. I cannot cope'; 'I haven't got the energy right now so can I ask for your support?'; 'I can't see my granny over Christmas but is there some way you can assist me to get some gifts for her?' This is not being weak or feeble. This is being resilient. It also means quietening the inner voice in our heads and showing ourselves sufficient compassion to get through the situation in which we find ourselves.
As is often the case, one size does not fit all. So, we need different strategies for different experiences - the same approach will not work every time. Some people who have come through a lot of trauma in their lives have found their own way to be resilient. It is important as a therapist that I am not prescriptive in my approach. I strongly believe I need to respect how others have learnt to cope, rather than come up with a formula which suggests that me, the therapist, knows best. After all, we are the experts of our lives.
So, we need to be flexible. Bending this way and that, not becoming fixed and working out what is right for us at the time whilst taking into account our own circumstances and preferences.
As this pandemic has worn on, I have found myself undertaking a lot of work helping clients to adapt and take a different perspective from the one which they may have been holding onto yet is no longer working. This calls for flexibility and when we do this, we can develop resilience.
A simple question of whether something is helping or harming us can spur us to look for alternatives if we feel something is working against us. We can build supportive networks and find somewhere to belong.
I worked with a client whose support network comprised of AA, the church and mental health professionals. He found this network more helpful than his family and friends, as the latter seemed to be encouraging him to carry on drinking which he did not want to do. In my view, this showed a flexibility of thought and independence of mind, seeking out those who helped him and made him feel better.
A life which gives us purpose is a life with resilience. We navigate through twists and turns, the successes and the setbacks. The lessons learnt on the way. Helping clients to think flexibly is a great thing to do. It also means it is OK to change our minds, make requests, feel at home equally with 'yes' or 'no'. With ease and comfort. 
The ongoing pandemic and its varying restrictions may have taught us some important lessons. Learning to live with uncertainty can be a good thing.  As time goes on, we may find we are living with a lot of uncertainty - layers of it, in fact. If we remain flexible in outlook, we may find we take things and people a little less for granted and focus more on the now.
This is what keeps us resilient. Not 'bouncing back'. More like pressing on and finding a way through. Keep going!
Share this article with a friend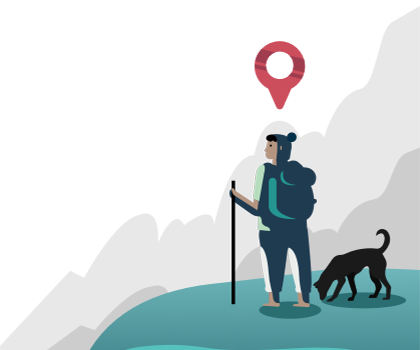 Find the right counsellor or therapist for you