LGBTQ+ counselling
How to find a therapist if you identify as LGBTQ+
Finding the right therapist is a daunting process for anyone. Recently, I've helped a number of friends and family members navigate this process, whittling down hundreds of options to create a list of people who, on paper, look suitable. However, it's ultimately about the 'fit'; how you gel with a therapist, and whether you feel comfortable with them. Throw sexuality and/or gender identity into the mix and it can be even harder to navigate. 
Queer people are used to tuning into how accepting or otherwise those we come into contact with might be. This keeps us safe, helps us identify allies, and creates queer community. When we enter the therapy room, we have to be on high alert for the messages coming from the chair opposite us. Will they 'get' us? How much will we need to explain? Will we be safe with this person?
As a therapist, I hear with saddening (maddening!) frequency from clients that previous therapists have misunderstood their gender identity or sexuality, focussed too heavily on it or been dismissive. Perhaps they've asked the wrong questions, lacked a basic understanding or awareness of the LGBTQ+ experience.
In the worst cases, clients' sexuality or gender identity has been pathologised by their therapist, with clients told that their queerness is the result of trauma or family dynamics.
Therapists are human, obviously, and get things wrong, and what the counselling profession should do to monitor this more closely is a different discussion, for a different time. The process of making conversion therapy (the practice of attempting to change someone's sexual orientation or gender identity) illegal in the UK rumbles on, with a consultation announced by the government in May this year. 
Given all of this, how should queer clients approach finding a safe and accepting therapist?
How to find an LGBTQ+ supportive therapist
In my experience, as both a client and therapist, people take different approaches. Some of us prefer to seek out a therapist who is also queer.
The rise of online therapy (which the Covid-19 pandemic has accelerated) has made therapy more accessible. Many therapists, myself included, plan to offer online therapy over video call on a long-term basis beyond the pandemic, as well as in-person work. This opens up therapy beyond the clients' local area and, for queer clients as well as other minorities, this can allow us to find a therapist with specific experience and knowledge that matches what we're looking for. 
I currently have a number of clients who have sought me out because they couldn't find someone in their area who appeared to be LGBTQ+ affirming. I find that people come to me either because they want to discuss their sexuality or gender identity, or because they want that to be understood as something that is a part of them, but it's not what they're seeking therapy for. A cisgender, heterosexual therapist will often be able to offer that, but not always. 
As a client, you might not want to limit your search to only queer therapists - maybe you're looking for a very specific therapeutic approach or have an issue to discuss that requires particular expertise (e.g. addictive behaviours or an eating disorder). Narrowing down the field any further might be too restrictive.
It might be that, for you, your gender identity or sexuality is way down your list of priorities, and doesn't factor in your search. Maybe you don't want it to be a focal point. It may be wise in that case to reference it in an initial conversation or assessment, even if it's not something you're there to talk about. You'll be able to tell, as in general life, how much the therapist understands and is accepting of that part of you. 
You can include 'queer' or 'LGBTQ+' (or whatever keyword you'd like) in the search function on Counselling Directory, which will bring up therapists who specialise in working with this client group, and/or have a practice that is inclusive of queer clients, which can be a good place to start.
Therapists talk a lot about creating a safe space in the therapy room because this is necessary for a client to be able to open up and be vulnerable. I hope that this article is useful in finding a safe place in therapy to be truly yourself as a queer person.
Share this article with a friend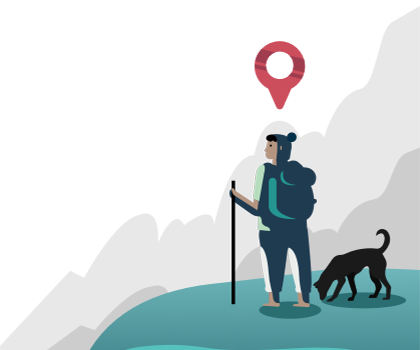 Find a therapist dealing with LGBTQ+ counselling