How to choose a counsellor/psychotherapist?
Looking through any Counselling or Psychotherapy directory is most likely going to bring you to the following questions:
How do I choose from the list of therapists?
What is the type of therapy that might suit me best?
How do I know I am choosing the right therapist for me?
To put it simply, although you will find that most counsellors/psychotherapists are trained in different models and theoretical approaches, in practice most therapists do much the same thing no matter what their training.
That is to say, they will listen to you and encourage you to speak about what is bringing you to therapy, lead you to clarify your thoughts and feelings about your situation and support you in finding ways of thinking about your problems differently and in becoming aware of your own feelings with regards to a specific situation.
This is the case for person-centred therapy, gestalt, existential and attachment-based and psychodynamic therapies. During therapy, you are likely to be unaware of the theoretical models that inform your counsellor or psychotherapist's way of practising except in the case of CBT (cognitive behavioural therapy) and psychoanalytic psychotherapy as they are more obviously different to other models.

CBT (cognitive behavioural therapists) focuses on changing negative thought processes in order to change your behaviour and emotional responses to a situation. This may be achieved through a CBT therapist helping you select specific strategies when you are feeling low or depressed or through a series of exercises where a client records their thoughts and feelings to help them become aware of negative thought patterns. It is aimed at relieving specific symptoms. CBT therapy tends to be short taking between six weeks and six months. 

Psychoanalysis on the other hand is a long-term type of therapy which can take as little as two years or can last over a number of years. This approach aims to explore the unconscious aspects of internal psychic conflict causing suffering or dissatisfaction for a client - including early childhood experiences. Psychoanalysis requires the client to lie on the couch and say whatever comes to mind - this is also called free association.

In general, the aims of cognitive behavioural therapy is to find quick solutions to unpleasant symptoms. Psychotherapy aims to find answers to one's emotional problems or life situations. Psychoanalysis aims to find out the truth about who one is and what one truly desires.

How do I know I am choosing the right therapist for me?

Having decided what type of therapy you think you would like best here is list of what clients can expect from their counsellor/psychotherapist:
Someone genuine - The therapist ought to feel that they are genuine and should seem at ease with being themselves. They should have the ability to start and finish the session appropriately. Discuss any changes in fee, session times or the duration of therapy respectfully. 
Respectfulness - The therapist should be non-judgemental, able to hear whatever you are saying, be understanding and receptive.
Encouraging -The client should feel supported and accompanied on their journey without judgement or direction or advice (therapy is not about being told what to do).
Understanding - Feeling like you are being understood is important, and you should feel your counsellor is helping you understand what he/she means giving you the time to explore your understanding.
Confidentiality - The client must feel safe and able to trust that the therapist will observe confidentiality as assured under the Protection Act. A client can assure themselves of this by choosing a therapist who is registered through a known counselling or psychotherapy organisation such as the BACP/UKCP/CPJA/BPS.
Ultimately, the first step is the hardest but once you have made contact, you will quickly find out if this is someone you feel comfortable with. Trust your feelings and remember you the client should always you have a choice.
Share this article with a friend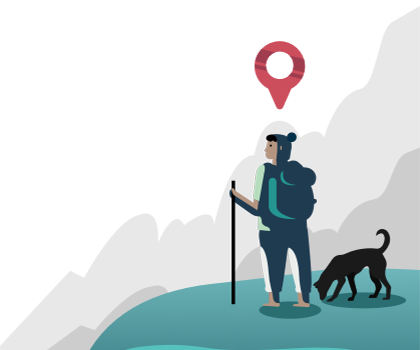 Find the right counsellor or therapist for you