How does counselling work?
How does counselling work? Often it can be hard to make the first call and ask for help because you have no idea how therapy might work for you or even what it is. 
I wonder whether it might help to know that counselling support needn't be every week, it doesn't have to be long-term either. There are so many ways to use therapy as a tool in your recovery box - to maintain your mental-health and wellbeing. You are always in control of how often you work with me. Here is a rough idea of how I work with clients:
We have a quick (roughly 10-minutes) call - no charge - to see if we click and if your challenges are the type I can help with, if I feel I'm not right for you I'll say - this is your health and I want what's right for you, same for you if you don't like what you hear just say. Being able to connect is vital. If you decide you want to work with me, we will make an appointment for session one.
Big note here. It's really usual to feel anxious and a bit odd about talking to someone you don't know; how often do we share our innermost thoughts with a stranger? I'm here to ease you in and give you a safe space to talk through anything – yes anything.
Sessions last for 50-minutes and I am always aware of the time so you don't need to think about this during the session, I will remind you when we are nearing the end.
Session one is all about understanding how we will work together, checking you are happy with our contract and looking at things like your support network, your thoughts on what therapy might mean for you, in this session we begin to get to know and trust each other.
At the end of this session I will check-in to see if you wish to book further sessions - it's up to you. 
In further sessions we expand on your feelings about the challenges you face and work through things as and when you feel OK to. We work at your pace, I will clarify what I hear and support you, you are in control of what you bring. I encourage you to talk to me in your usual way of speaking, I'm not here to judge or to tell you what to do. Through understanding feelings clients become more aware of what is happening and more able to make different choices.
Working towards an ending - you may suddenly realise you no longer want to have counselling, or we may set a date you wish to end - it's your choice, I will work short- or long-term with you until you are ready to end. We will review as we go on and talk through progress often. 
An ending or the next bit? I have worked with clients for just six months and 4+ years, you may want to end your weekly sessions and see me monthly, simply book-in when you need to untangle something or end your counselling completely. That's OK - whatever you need!
Share this article with a friend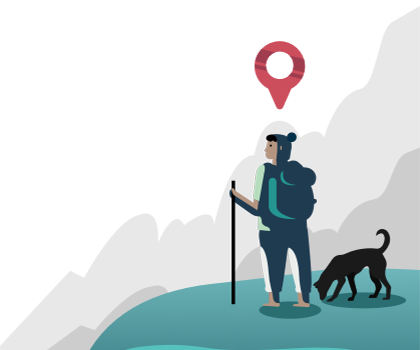 Find the right counsellor or therapist for you