How do you decide that you are ready for therapy?
It's getting colder and darker outside. There is a pandemic going on in the world and we are worried. Our energy levels are decreasing. Is it depression or just low mood? 
Mental states, moods and emotional settings are all connected to everyday situations, the seasons, life circumstances and life stages. It influences behaviour, the ability to focus on work, the relationship with self and with the outside world.
A dark, cold and windy day naturally influences these functions and many people might become withdrawn, listless. It is important to know that this is only temporarily. It only means that humans are part of the natural world too as well as society - therefore conditioned to protect themselves from harm, so they can sense and process the changes in the environment in order to adapt.
My view is that living life with the constantly positive state of mind or the feeling of happiness and constant well-being (it is very personal what we class as happiness) doesn't have to be a goal. People mainly would like to feel "better" but don't realise that to achieve positive results, steps need to be taken. 
It is worth noting how rare it is when life is without problems or conflicts or – when nothing bad is happening – just boring everyday life but lived with a positive state of mind. This is really an opportunity to notice what is good and beautiful - mindfully acknowledge those precious restful moments. 
Our mood is an indicator so we know when we are about to get out of our comfort zone we can do something about it to return to a healthier balance. However sometimes we spend a bit too long out of our comfort zone and the usual coping mechanisms to help us return into a positive frame of mind don't work anymore.
Wouldn't it be good if we could see our bad mood as an incentive to consciously do something such as rest, talk to a friend, spend time with our pets or go for a walk?
Nevertheless for some people mood disturbance is prolonged and significant regardless of the outside circumstances. That is when some sort of therapeutic help might be needed. 
Even when we reach a crisis point it takes some consideration to contemplate this question: where is the line when we think we need to see a counsellor?  
What makes you decide to allocate your time and/or money on a counselling session? 
"Readiness" for therapy is a strange concept. If you have been in therapy in the past, it might feel like it was a natural part of your life. This thought might be puzzling. Counselling is there to help so why would anyone feel they are not ready to get help especially if they are in a dire emotional state? 
Normally the therapist asks for client's motivations to enter into therapy. That is standard procedure and part of the assessment process. It is a very important part, however, I don't mean the mental health issue or the emotional challenges/problems that created the needs in the person to reach out for help. I am more interested to witness the final decision making process. I'm wondering about the thought process that immediately occurs before someone takes the first step towards setting up the first appointment. 
What are the feelings associated with the actions of messaging/calling a therapist? What is the anticipated role that one would assume the therapist will fulfil? 
Here are just a few examples I heard or sensed in sessions with clients:
Often there is an underlying, perhaps unexplained anxiety to actually bear all to a stranger. This can induce such a powerful anxiety that it might prevent you going in the first place. 
Deep down you find yourself suspiciously questioning the confidentiality rules. You are in a difficult place emotionally, you might feel the world has let you down so why would you trust a stranger.
The problem you are going to bring happened 35 years ago... you are wondering if it makes sense to look at it now.
You don't believe anyone can help but you know you need to change. You are not sure how counselling is going to help you. 
Your mother told you to go so you reluctantly go. 
Your teacher told you to go so you give it a try. 
You are on the waiting list and you find yourself turning into a genie in a bottle. You are angry with the pent-up feelings inside you and can't wait to take it out on your counsellor. 
It is really important to constantly re-examine your motivations and what it is you are worried about in terms of seeing your counsellor.
If you can acknowledge any of your worries no matter how small or insignificant they might seem and the answer is: yes, You are ready for therapy!
Share this article with a friend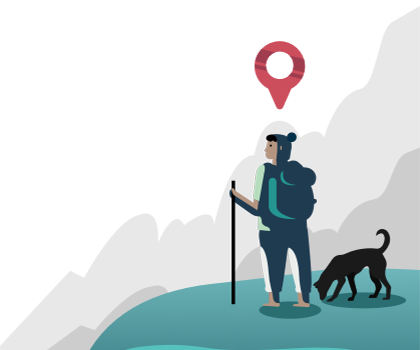 Find the right counsellor or therapist for you