How do you choose an online therapist: some things to consider
Have you tried putting "online counsellor" into a search engine like Google? Chances are you will find hundreds of thousands of counsellors with websites offering online therapy. Some have had specialised post qualification training to offer online counselling; others have had little or none.   
So, which one will be right for you? Hopefully the following questions and checks will help you decide which counsellor(s) will be best for you - especially if you are planning to work using text rather than webcam.
Questions to ask yourself when looking through a counselling website;
1. Has the counsellor completed specialised training to work online in addition to their basic therapist training and what level of training have they reached (diploma/degree/masters/doctorate)? Have they successfully completed their counsellor training? or is their training a list of what they are currently completing, or planning to undertake in the near future?  
2. Can you check their counselling qualifications out somewhere other than their own website (a professional website directory perhaps, where credentials are checked before a therapist can advertise)? 
3. Do you understand this counsellor from what they say on their website - is it simple and clear?
4. Does the counsellor mention your particular issue as one they have special knowledge of or experience in?
5. Is the counsellor bound by a professional code of practice to a professional body and could you make a complaint to them if needed? (e.g. British Association for Counselling and Psychotherapy, BACP, or Association for Counselling and Therapy Online, ACTO).
6. Is the counsellor insured for online therapy?
7. Do they follow a code of conduct/ethical practice which includes working online?

8. Do they explain how they work online and how they charge?

9. If they are UK counsellors, are they registered to keep sensitive data on their computer? You can check registrations at:                                                                                       http://www.ico.gov.uk/what_we_cover/register_of_data_controllers.aspx 
If you find several online counsellors seem equally suitable, you can approach one and keep the others in reserve. You may discover after your initial email enquiry that your first choice of counsellor isn't ideal for you after all. 
It is your decision who you work with and you are in charge.
Share this article with a friend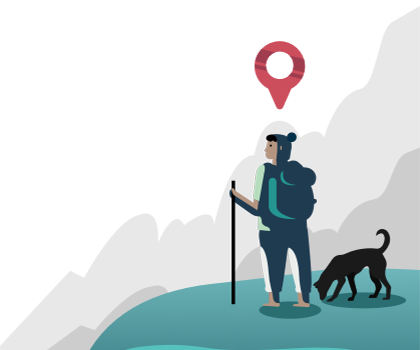 Find the right counsellor or therapist for you