Transactional analysis
History rhymes – a new way to understand our stories
This morning I heard the phrase 'history doesn't repeat itself, but it does rhyme.' It was a new idea to me, although it is sometimes attributed to Mark Twain so it must have been around for a while! But it made me pause for thought.
Psychotherapy is often about looking for patterns in our lives – repeating behaviours or outcomes. When we notice these, we can learn something about ourselves. We might say that history repeats itself but in fact, what's happening is more like a variation on a theme. We may not be having exactly the same relationship, with the same person, over and over again, but we may be doing something similar, with someone similar. Perhaps that does feel more like a rhyme than a repetition.
There is a lot of interest in 'narrative' in psychotherapy at the moment. It's about understanding our life stories, piecing things together and using a life-long story as a means of knowing and explaining who we are. Transactional Analysis goes further, with the concept of a 'life script' which we develop very early in life. Looking at 'life scripts' involves not just seeing what has already happened, but noticing what we expect to happen next. If we search, we may be able to locate decisions we have already made about our future. Decisions like 'I will work myself to death', 'I will only find love in later life' or 'I will die alone' can have a profound impact upon the way we live our lives, because we may subconsciously engineer our choices towards ensuring the outcomes we are already expecting! Discovering damaging life-script messages can help us towards 'redecision'.
That snippet about history rhyming made me think about our life stories, and whether, if there are parts of them that rhyme, we might usefully view them less as prose narratives and more as poems or life-songs. Once you begin your song, it can feel strange to change it, and somehow more comfortable to push on in the same style towards what feels like a logical conclusion. But we're actually free to change our songs.
Share this article with a friend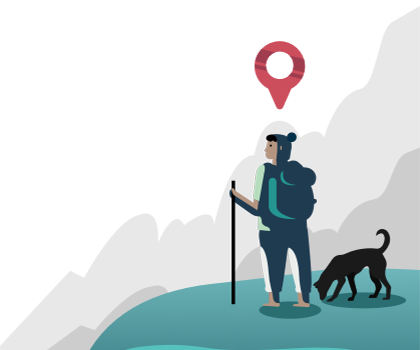 Find a therapist dealing with Transactional analysis