From winter blues to summer shining
This is a time of the year when many of us can feel down. The sparkle of Christmas is over, there are days on end of rain and cold weather. We may have the reality check of any over spending at Christmas, as we get our bank statements in that show us our higher than usual deficit of funds. Sometimes in January it can feel more like all hard work with little reward, just an uphill struggle with not enough resources to get where we wish to be.
Modern living, and how we feel about the year, is probably quite different to the way our ancestors would have approached the year. Today it might be agreed by many that there is a lot to fill our lives. If we work then we have much to occupy us in terms of fulfilling our responsibilities. In the dead of winter, for the majority of families it can be getting up when it's dark, getting ready for work or school, going out into the cold, getting on with the work, returning home, often when it's dark and bleak, then eating and retiring to bed. There is less connection to the warm nurturing external dynamics going on in summer life, to people, our environment and maybe nature.
Traditionally too this winter time of year was an important time to look within and understand ourselves, our true feelings inside. But it is also true that with the modern day expectations to keep the pace going, often these more withdrawn feelings don't naturally correspond to what is expected of us in society, within our work, the 'should be feelings'. Maybe for some the desire to get up and out of bed, still do the best job at work, meet those targets, is a very powerful pressure but secretly not embraced one bit. Maybe some of us quite literally want to just curl up, like a hibernating hedgehog, into a little ball. And maybe It's important to acknowledge and recognise these feelings too, to accept them as an important part of us.
We live in a busy world today, where stopping in mid winter to reflect upon our internal psyche is not really an option. The idea of a standard duvet day, week or even month is out of the question for most. For our ancestors it may have been different. Although it's true they had to work equally hard, if not harder in some situations, they may have been more aware of the natural cycle in the year, where summer was a welcome connecting to the world outside and winter was more internal and withdrawn around the hearth of the fire, with hearty stews, crafting and storytelling amongst close family.
The importance of connection
The need for connection is something we all have, to more or lesser degree. I find it interesting, as we move out of January, the heart of winter, into February where we may start to feel the miss of those external connections, to ask the part of me that may now have more of an urge to connect to someone of something else, what is missing now and what could replenish this in me. What am I feeling at present that is fulfilling me or could be more fulfilling for me? For many the need to make connection outside can be felt and this can come for people at different times and in different ways.
Connecting to nature
A very helpful resource that can be overlooked at this time, particularly when it's not so sunny, is those moments where we still connect to nature. Nature can offer us a sort of unconscious metaphoric manual or guide to the natural rhythms that are also happening within us. The urge to awaken again can be seen as the snowdrops first push up from the wet muddy stagnant ground, like a white burst of fresh ideas and feelings that have finally appeared after sitting with those stagnant dark emotions and thoughts within ourselves. As the sun gets slightly more prominent, its growing warmth is felt upon us, maybe unconsciously, and something is allowed to stir more openly within us, almost like an invitation to open that door within ourselves again.

Not all of us can get out and walk in nature but some of us can but forget how beneficial it can be at this time. For those who can't get out, even a plant within the sitting room or bedside, can offer that all important unconscious reminder of the ever changing and beautiful cycle of life.
Share this article with a friend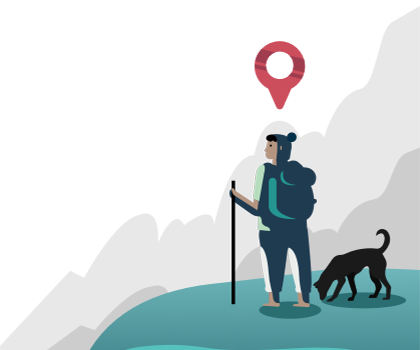 Find the right counsellor or therapist for you