Find a therapist that you trust
I have been reflecting recently on the important components of a successful therapeutic relationship. I want to understand what makes the difference between therapy that heals, and therapy that does not work as well.

One important component for healing is the ability to feel safe. Without feeling safe, it is not wise to open up and to be vulnerable; it would seem a potentially dangerous thing to do. Without opening up and being prepared to be vulnerable, we are unlikely to heal.

We can distinguish actual physical danger from a psychological fear of not being safe that is more generalised. Often clients report feeling unsafe psychologically when there is no bodily danger present. Noticing this distinction can be helpful, but what of safety in the therapeutic relationship itself? 

Therapists are trained to provide a safe, contained environment for clients. Their work is in the main confidential (excepting situations where someone is at risk, legal obligations to disclose etc), and they are specifically there to help clients to accept and appreciate themselves by role modelling these behaviours.

While therapists are trained to build and maintain rapport, in reality this does not always work. There are some people we are naturally drawn to, that we feel comfortable and safe with. There are others that for whatever reason we do not. 

If you are unsure of your therapist, if you do not trust them, or feel uneasy, this is something to work through and resolve if you are to work together effectively. It may be that the therapeutic relationship can evolve and be stronger for having overcome this issue. Sometimes the therapeutic relationship is highlighting what happens for you in life more generally, and resolving the problem will leave you more able to address this when it arises in your life.

Sometimes though, it may be that a different therapist would work better for you. The act of speaking up, naming your truth and finding support that works better for you can be empowering and help you build confidence and trust in your instincts.

We are all different, but what is certain is that there is no healing without safety. Tune in to yourself and trust your intuition when selecting a therapist - we do not all suit everyone.
Share this article with a friend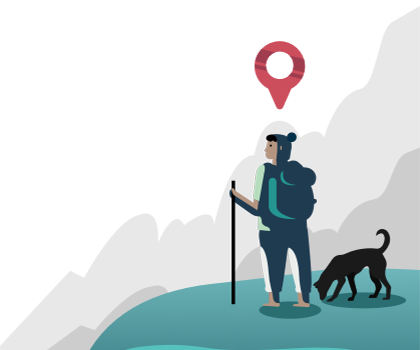 Find the right counsellor or therapist for you