Elevate your mental health with online therapy
Online therapy, or teletherapy as it is also known, is a revolutionary way for individuals to access mental health care from the comfort of their own homes. With the advent of modern technology and the current world crisis, the need for remote mental health services has grown exponentially. Online therapy offers a solution that is not only convenient but also highly effective, addressing the needs of a population that is often under-served.
---
What are the benefits of online therapy?
The benefits of online therapy are many. For one, it eliminates the need to travel, which can be both time-consuming and expensive. Instead, therapy can be accessed from any location, whether one is in a city or a rural area, thus making it more accessible to those who would otherwise find it difficult to receive in-person treatment. Furthermore, it allows for flexibility in scheduling, with therapy sessions taking place at a time that is convenient for the client, whether that be early in the morning or late at night.
But convenience is not the only benefit of online therapy. It also addresses a fundamental aspect of human nature: the need for connection. The experience of feeling alone and unsupported is a common thread among those who suffer from mental health issues. Online therapy allows individuals to connect with a therapist from the privacy of their own homes, creating a safe space where clients can feel comfortable sharing their thoughts and feelings.
Beyond its practical benefits, online therapy is also highly effective. Research has shown that it can be just as effective as in-person therapy for treating a variety of mental health conditions, such as depression, anxiety, and PTSD. The therapy approach and techniques used in online therapy are the same as in-person therapy; the main difference is the medium of communication.
---
Finding an online therapist
To find an online therapist, it's important to ensure that they are licensed and qualified to practice therapy in your state. You can start your search by searching the term "online therapy" or "video therapy" and asking your insurance company or primary care physician for recommendations.
It's also important to keep in mind that therapy modality matters, and different approaches are better suited for different issues; that's why you can also search for specific therapy types like "cognitive-behavioural therapy online" or "mindfulness-based therapy online" to find the right fit.
But it is worth considering that online therapy is not the panacea to all mental health issues; it is not a magic bullet that can solve all problems. However, it can offer much-needed support and provide a platform for self-discovery, a space where individuals can begin to understand and work through their own unique struggles.
Online therapy offers many benefits, from the convenience of remote access to the flexibility of scheduling. It allows for a deeper level of introspection while providing a platform for self-discovery and the breaking down of the stigma surrounding mental health care. With the help of a qualified therapist, online therapy can provide a path to healing, growth, and overall well-being. It's worth considering online therapy as an alternative for those who want to take control of their mental health journey.
Share this article with a friend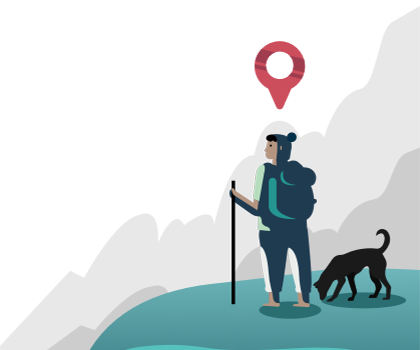 Find the right counsellor or therapist for you