Do reunions bring on regrets?
My school friends recently organised a reunion (I'm not saying how many years – therein lays another article). Emails were exchanged for days before where each woman attending (it was a girl's school) gave a potted history of her life since leaving school. It was a fascinating account of a generation of groundbreaking women, many to be the first in their families to go to University, entering careers in science, business and medicine around the world.
The accounts were overwhelmingly of successful lives. None of them were boastful and they expressed gratitude for how life had panned out. A few talked about emotional difficulties, divorces, unplanned childless lives and struggles with ailing parents. They were honest accounts. One wonders whether any of those who didn't attend couldn't face going back over the past, and whether some felt like failures by comparison.
In these situations it is difficult not to make even tiny comparisons between yourself and others, and to think that others are more successful and happier than you. Is this inevitable? Are we always comparing ourselves poorly to others we know, or those in the media and 'celebrity' spotlight? Is our culture designed to generate regret?
Events and choices in our lives happen and once done they are part of our story; but however it has worked out we will be more content if we can be accepting of the things that went wrong, the negative events.
Reflection is helpful and allows us to learn from life events and adapt if needed. But dwelling on negative events is harmful and leads to anxiety and depression. Talking through these issues, whether a specific event or a general feeling of failure, with a helpful friend or therapist, can create acceptance. It might also help you get perspective – for instance, realising that many of my emailing school friends also have some feeling of not doing as well as others. This allows you to move from regretful thinking to enjoyment of the present and positive planning for the future.
Share this article with a friend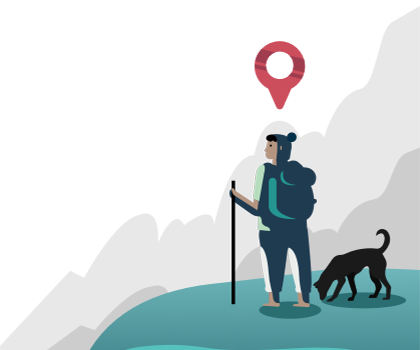 Find the right counsellor or therapist for you