Dealing with the unknown
It is human nature to want assurance. We are comforted by the sense of knowing, meaning, clarity, having control of our lives, understanding ourselves and others and having the answers. This comes as no great shock, after all these do make life much simpler, so why would we want it any different? Surely it cannot be that difficult to attain. Or can it?
At the core of our lives and existing beside these intrinsic characteristics is an opposing reality we are faced with: the unknown. What your next meal is or how much sleep you get tonight might well be an unknown for you. But I am not talking about this type of unknown, rather the unknowns which are centred primarily around your past or future, the ones you carry with you or are significant in some way.
It is the clash of these two powerful forces that is sure to stir up a lot for us inside, and one that I continue to observe in my practice. This inevitable 'stir' as I call it can sometimes lead us to many unwelcome states of being: doubtful, uncertain, confused, anxious or out of control. Additionally, we are tormented by persistent guesswork, 'what if' thinking, rumination of the past or predictions about the future. Before we know it, the unknown (and a myriad of other things) is stopping us from living in the present and enjoying the here and now.
So what do we need to do in these instances?
Firstly, we can examine how we are thinking about what we know and don't know. As suggested earlier, we know that it is part of our nature to make sense of a situation and to want to know. In responding this way, we 'normalise' it. In other words, we accept it and say 'OK... that kind of makes sense'. It's rarely considered odd when we seek answers to things, even to the impossible! (No such thing as a daft question, right? Anyway, I will come onto that later). 
But we need to begin to approach what we don't know with the same level of acceptance, by normalising the extent of the uncertainty that we have in our lives. The fundamental struggle to accept this or even bear it in mind is what can keep the 'stir' going ferociously. It's a fight we are destined to lose and one that is not necessary or helpful to us.
I mentioned the impossible earlier and this leads me to discuss being realistic when it comes to dealing with the unknown. Sure, if you want to know something, see benefits in this and it is possible to, then find out - you may need to consider the consequences of knowing afterwards, however! So often though, when our headspace is taken up by the unknown, we forget to ask ourselves 'can I actually know or find out the answer to this?' and a lot of the time the answer is no. We are not able to. It is literally impossible. And we don't like it. We continue to search.
This can be hard but to let go, move on, or manage this - however you want to phrase it - acceptance, or tolerance, is key and the journey towards this is unique to us all. The first step is noticing how much of your mind is focused on the unknown… then you can take it from there, whether you work on this yourself or with a therapist.
In summary, this short article focuses on dealing with the unknown. Of course, there are times when it can be embraced and viewed through an enthusiastic lens. For many, the unknown is a reason to be excited. However, my prediction is that the difficulties with it are likely to resonate with so many people. It may be that a sense of control in our lives can be gained only when we begin to accept living with a lack of it. This way, a new form of mastery begins; one which can lead us to long term fulfilment.
Share this article with a friend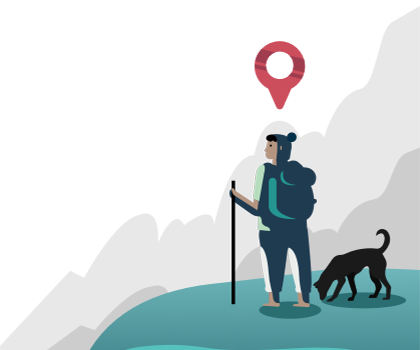 Find the right counsellor or therapist for you