Counselling can help you look after yourself and your mental health
People come to therapy for a variety of reasons. To talk, to get better, to get to know themselves better, to understand what is going on for them now and in their past, and how to move on with their lives after a trauma or negative situation.
So the process begins...
As sessions progress and the client's issues are addressed - anxiety, depression, relationship issues, loss, to name a few - and worked through, it becomes apparent that something is happening.
Change happens... change that the client might not notice at first - what I like to call "organic" change - but the therapist, as an objective observer, will notice.
Telling a client that they are noticing change and progress in the way they think about themselves and how they do things for themselves is one of the best moments in therapy.
It means that the work is being fruitful - both client and therapist are trusting in the process, working together and believing in the client's capacity to heal themselves through talking and working through, is bearing fruit. 
So what might have gone on in the sessions to bring about this change?
The therapist might have led the client to think about the ways they feel towards themselves and also the ways they behave - perhaps self-destructive behaviour, demeaning themselves through words.
Learning to look after ourselves is something that we might have neglected - or even our parents might have neglected to do in our past, something that we need to learn or re-learn when older.
It might be a particular event that leads us to therapy and that is as good a time as any to start being more caring, compassionate and understanding of ourselves. 
It is a process that will take different lengths of time and numbers of sessions, but once started I believe the client cannot go back to their original state. They might go a step back, but not the whole way back to the beginning of their distress. 
Some ways in which therapy can help clients look after themselves is through helping the client differentiate between selfishness and self-care. This is an important step as we are usually told to put others first, forgetting our own needs and leading to decreased mental health.
Other ways that a client learns to self-care in therapy:
Showing the client how to set boundaries - an example might be keeping to the contracted times and contact outside of sessions.
Honouring the client's feelings and thoughts until they can start doing the same for themselves.
Suggesting activities in nature and less time with technology.
Finding relaxing activities to do that they will feel rejuvenated and looked after once attempted.
Spending time alone is as important as spending time with others. People will get different things from both activities. 
Lastly, keeping fit is something that will help with mental health - a healthy body will help keep a healthy mind.
The therapist being an example of self-care is also important. If we as therapists can't look after ourselves, how can we expect our clients to do the same? 
Share this article with a friend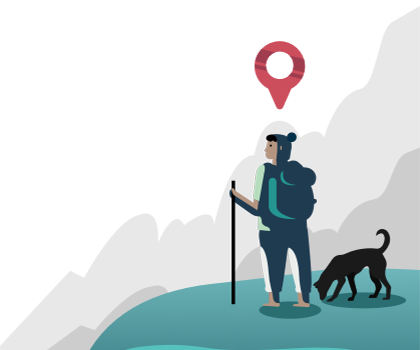 Find the right counsellor or therapist for you