Can you hear me? Can you see me? Have we lost our connection?
We've become all too familiar with these words during our frequent video calls over the last few months. Whether it be for work, catching up with friends and family, or the obligatory quiz session.
The technology has become like a third party in the conversation, and has added a different dimension to our communications. 
Where this becomes interesting is in the therapeutic relationship. People enter therapy or counselling for a host of different reasons, and until March this year, this would have involved sitting in a room together, sharing a space and an hour (a therapeutic 50-minute hour of course!) together.
Following lockdown, therapists had the option of working remotely, either online or by telephone or pausing working with clients.
At a time of global crisis, the very service people may have needed more so than ever was facing limitations in providing well needed support. Having made the decision to move my work online, I've noticed the same glitches, clunkiness, delays and momentary awkwardness that you all have too.
However, I have found differences and benefits that far outweigh those drawbacks.
Being able to continue working with clients when people are facing unprecedented isolation and anxieties has been a huge relief to me and my clients. Although this is a unique time when both client and therapist are coming to terms with similar challenges, it was important to me to continue working. 
What is important for a client in therapy is to have a voice and to be heard, and to have a safe, nonjudgmental therapist to bear witness to their story. To be heard, and to be seen. Despite the lockdown and social distancing, we have still been able to do this, although in a new, virtual way.  To see each other and hear each other. I've found that although the connection is not physical at present, it is relationally almost fully intact.
When you work in a room with someone, there is no doubt that there is a crackle in the air, in the space between therapist and client when the work is at its most potent. I have a sense this crackle has had the volume turned down a little and for me, this is the only loss in connection. It's not disappeared, but it is just a little harder to feel.  But, life changes, and one of the skills of being an autonomous spontaneous functional adult is to be able to adapt to change and accept what is.
What we lose in the crackle we gain in the continued connection and the ability to carry on seeing and hearing each other. An anchor in a changing and choppy water. 
Working online has been a huge but delightful surprise to me, how little it does in fact  affect the work and the relationship and how quickly it has become the norm. So, whilst we may occasionally lose the IT connection, I don't think we have lost our emotional connection and yes, I can hear you and see you.
Share this article with a friend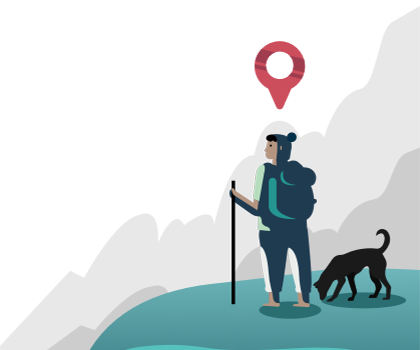 Find the right counsellor or therapist for you